By Gary Scott, president of Long & Foster Real Estate
Homeowners getting ready to list their property are, of course, eager to sell their home quickly and for the highest possible price. No one wants their home to linger on the market while they have to keep it polished day after day, but at the same time no seller wants to give their home away at a rock-bottom price. Local market conditions dictate how fast your home will sell and at what price, but there are steps sellers can take to maximize their chances at receiving a strong offer and, ideally, maybe even multiple offers. If you've placed your home on the market to test the waters or have decided only to sell if you're offered a contract above all other recent sales in your community, you won't necessarily garner several offers. Multiple offers tend to be made on properties that are in a sought-after area with few homes on the market, priced competitively in relation to other homes and in prime condition.
Pricing your home to entice buyers
You and your real estate agent should work together to determine what price will generate immediate interest in your home among buyers who have the financial wherewithal to purchase it. Your real estate agent should prepare a comparative market analysis (CMA) that evaluates the most recent sales price of similar homes, homes that are currently on the market and homes that have been taken off the market because they didn't sell. In addition, your agent should have a strong knowledge of statistics not just in your overall market, but also in your neighborhood.
Before you can pinpoint an appropriate price you need to know whether or not homes are selling quickly in your community and what your competition is for buyers. You also need to understand the importance of pricing your home right from the start – we call that the "Golden Moment" in real estate. Buyers today have more information than ever at their fingertips and are savvy enough to understand that a home that's overpriced may not appraise for the full value of the contract. If sales prices are rising and homes are selling fast in your neighborhood, you may be able to get away with a slightly higher price than if prices are stable or falling and homes are taking 30, 60 or even 90 days or more to sell.
If homes that are similar to yours have recently experienced competition among buyers, you and your agent should discuss the option of pricing very slightly below market prices in the hope of generating excitement and several competitive offers. Keep in mind that if you use this strategy and only get one offer, you should be willing to accept the offer if it's for full list price. You also need to be careful not to price your home so low that buyers assume there's a problem with the property. Your agent can help you strike the right balance.
Presenting your home to attract buyers
Garnering multiple offers requires more than just a price adjustment. Real estate agents recently have pointed to what they call the "HGTV effect" on buyers: they expect every home they visit to be in prime condition and staged to television-quality perfection. Few buyers today are willing to look past any flaws or consider even minor cosmetic repairs, so even though sellers have the upper hand in some housing markets, they still need to make their home as attractive and well maintained as possible, particularly if they want to receive more than one purchase offer. Areas to pay attention to include the front door and exterior curb appeal, your kitchen and your bathrooms. Your agent can help you prepare your home to highlight its best features and reduce the appearance of any flaws. If you want to opt out of all this prep work, though, be aware that buyers might expect you to offer your home at a lower price and even then may ask for a further discount to cover the costs of painting, replacing carpet or making other repairs.
While you prepare your home to appeal to buyers, your real estate agent should be getting ready for a marketing blitz with stellar professional photos that showcase your home at its best and that help garner widespread attention on as many websites as possible. It's tough to get multiple offers on a property unless a wide array of prospective buyers is aware that it has been listed for sale. Many agents actively network their listings with their colleagues and many let each other know when a home is about to come on the market in order to generate prelisting interest.
Overcoming the objections of potential buyers
Real estate agents have special training that helps them understand how to identify what's stopping a potential buyer from making an offer and what it would take to overcome that obstacle. Buyers today are more concerned than ever about making sure the home they buy will hold onto its value over the long term and that their housing payment will fit comfortably into their budget. Borrowers understand that if mortgage rates are higher when they lock in their loan, their payments will be higher than they would be at a lower rate. Depending on the limits of the loan program chosen by the borrowers, sellers can sometimes ease the burden for buyers by offering to pay some closing costs or to buy down the interest rate by paying one or more discount points. Offering financial assistance to buyers upfront is one way to encourage more buyers to consider your home, which could in turn generate more offers.
When you get ready to sell your home, consider talking to a Long & Foster agent. Long & Foster offers multiple divisions that can help sellers, including marketing and settlement services, and the company provides a wealth of market data to agents and their clients in their Market Minute, Market Conditions and LuxInsight reports. All Long & Foster agents can leverage the company's broad network, not only in the agent's own office, but also across the entire firm and its global affiliates like Christie's International Real Estate and Luxury Portfolio International. Additionally, Long & Foster's agents have access to local, trusted resources such as moving companies and contractors to make every move as smooth as possible.
About the author: Gary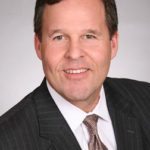 Scott is president of Long & Foster Real Estate, the largest privately held residential real estate company in the United States. He has more than 25 years of experience in the real estate business and is known for his ability to create an inspirational and productive environment for employees and sales associates. In his current role, Mr. Scott oversees Long & Foster's more than 10,000 sales associates across the Mid-Atlantic and Northeast regions, ensuring the company maintains its position as market leader and its commitment to its sales associates and their customers.