Built in 1935, this Gibson Island treasure, listed by Sharon Owens, Joan Gallagher, Donna Karpa and Adrienne Deming, has unobstructed views of the bay
Long & Foster Real Estate's Sharon Owens, Joan Gallagher, Donna Karpa and Adrienne Deming have listed a stunning home on a magnificent 0.7 acre lot overlooking the Chesapeake Bay. Located at 525 Broadwater Way, in Gibson Island, Md., the home includes access to a marina, the Gibson Island Club, a pool, tennis courts and a nine-hole golf course. Surrounding the Cape-style estate are beautiful hardscapes and exotic Burmese rock gardens with a pond and waterfall. The home includes five bedrooms, five and a half bathrooms and is being offered for $3,999,999.
"This treasure on Gibson Island is a truly rare find. It's the perfect home for someone who loves the water, tennis and boating, it's close to the Gibson Island Club, and it faces the C.B. Macdonald Golf Course," said Owens. "This location is especially unique for the region because a forestry program protects over half the land on the island."
A brick paver driveway leads up to the home, while a bright, sunny foyer open to the rear offers immediate water views. The large, two-story living room is overlooked by a mezzanine that leads to the upstairs rooms. Just beyond the living room is a lovely four-season sunroom that opens onto an inviting patio, both with Chesapeake Bay views. Steps from the patio lead down to the waterfront.
A sunny family room provides space for relaxation and is adjacent to the kitchen, which includes a large center island, multiple ovens and a custom refrigerator. Beautiful cherry cabinets provide ample storage. A butler's pantry just off the kitchen houses an oversized sink, as well as another dishwasher. A bedroom, full bath and home office are also on the first floor.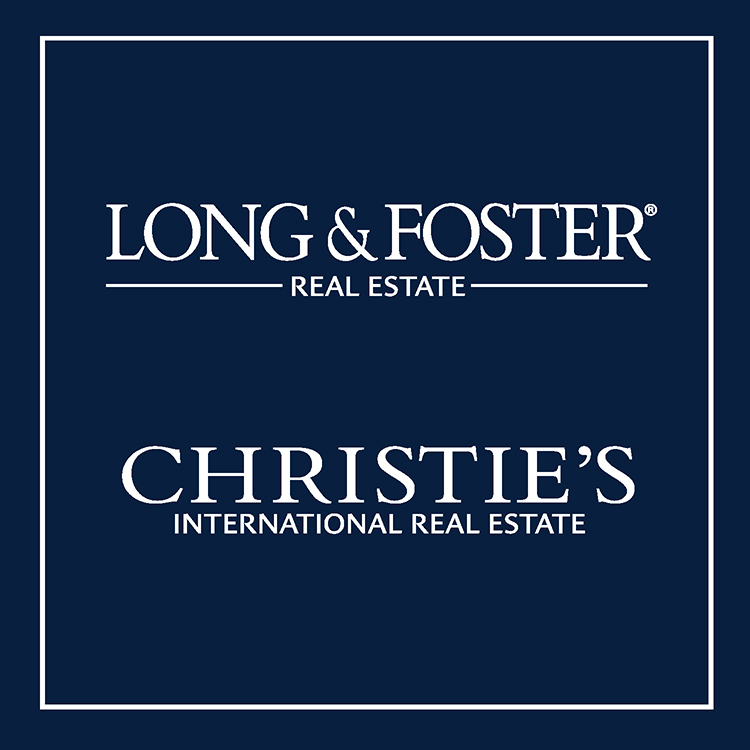 The home's master suite includes a large master bath with a claw-foot tub, a separate shower and two vanities. Four additional bedrooms, three with water views, are beautifully appointed with updated bathrooms and lovely architectural details. The lower level of the home provides all the space wine lovers will need to store 7,000 of their favorite vintages.
"Long & Foster's vast selection of properties offers consumers extensive choices when it comes to choosing the right home, whether their choices are based on price, location, size or style," said Gary Scott, president of Long & Foster Real Estate. "This property joins our other extraordinary listings that are showcased in the global spotlight through our exclusive affiliation with Christie's International Real Estate, in select areas, and our affiliations with Luxury Portfolio International Real Estate, Luxury Real Estate and Leading Real Estate Companies of the World."
View photos of the home here. Long & Foster is the largest independent residential real estate company in the United States, as well as a leader in the sale of luxury properties, and is the exclusive affiliate for Christie's International Real Estate throughout select parts of the Mid-Atlantic region. For more information on Long & Foster, visit www.LongandFoster.com.