By Gary Scott, president of Long & Foster Real Estate
Most home buyers, whether they are first-time or repeat buyers, value the advice and expertise of a real estate agent when they're searching for a home and negotiating a purchase. In fact, 88 percent of buyers surveyed for the National Association of Realtors' 2013 Profile of Buyers and Sellers used a real estate agent to purchase a home. While it's natural to work with an agent when you buy an existing property, you should also consider obtaining representation by a Realtor when you're buying a new construction home or evaluating both options—existing homes and newly built residences.
When you buy an existing home, your real estate agent provides you with insight into the local market, helps you evaluate your property choices and assists you with contract negotiations. When you buy a newly built home, a sales consultant who works with the builder will also support you. They can explain the differences between various floor plans, talk about which models can be built on various lots, review which optional features can be added to the different floor plans, and share information about special deals and financing options. However, it's important to remember that while all this information is extremely valuable, the on-site sale consultant represents the builder's interests, not yours.
How a real estate agent can help when you're buying a new construction home
There are multiple ways a real estate professional can help you when you're buying a new home, particularly if you opt (as you should) to work with an agent experienced with newly constructed homes.
Builder reputation: Real estate agents know which builders provide the best products in different price ranges, and they can consult with other agents and buyers to find out which builders offer excellent customer service.
Upgrades vs. optional features: When you visit a model home it can be tough to tell which features are included and which cost extra. A real estate agent can help you identify upgrades and help you see past the interior design touches that make model homes so appealing.
Options that add value: Builders typically have design experts who can help you make good choices in the context of your selected floor plan, but a real estate agent can advise you about the long-term value of particular decisions in the context of your local market. For instance, if you have limited money to spend on options, it's always best to focus on things that are difficult to change later, such as ceiling height and living space. A Realtor can also help you match the price of your home and the cost of options with local market values so you don't overspend.
Community amenities: If you're buying a home in a planned community, you may assume the community center and swimming pool will be in place as soon as you move, but this isn't always the case. A real estate professional will have a good handle on what's already been built, what will take longer to construct and the impact of your location within a community on your home value. You may think being next door to the swimming pool is ideal, but the noise level on summer afternoons or during early morning swim meets could be an annoyance.
Neighborhood development: While you may be wowed by the brand new open floorplan and the view from a particular lot, you also need to pay attention to what will happen to that view in future years. A real estate agent is likely to know about plans for the community and the surrounding areas that could impact your home value and your quality of life and can research the area for you.
Negotiating the contract: When you buy an existing home, you, your agent, the sellers and the sellers' agent will negotiate on the price of the home, contingencies, inspections and the settlement date. Negotiations on a newly built home are often a little less complicated, but you can still benefit from having a real estate agent represent your interests to request upgrades, closing cost assistance or a better financing package. A Realtor can suggest lenders and help you determine whether a builder's lender or an outside lender will provide the best loan terms for your financial needs.
Transaction management: A typical sales transaction for an existing home lasts a few weeks to a couple of months, but on a newly built home, the process between making an offer and moving day can last six months or longer. Your real estate agent can manage the transaction, stay in communication with your lender and your builder, and accompany you on the multiple inspections that occur while your home is under construction.
What steps you need to take to make sure your builder knows you're working with an agent
When you work with an agent to purchase an existing home, your Realtor gets paid a commission by the seller at the settlement. The same process holds true when you buy a new construction home since your builder is the seller. However, you must follow the procedures established by the builder in order to get your Realtor's commission paid. Most builders request that your Realtor accompany you on the first visit to the sales center and that your agent register you. If you register yourself and provide the builder with your contact information, the builder may not be willing to pay your agent. If you want representation, make sure you and your Realtor meet the builder's requirements for registration.
When you get ready to buy a new home, consider talking to a Long & Foster agent. Long & Foster offers multiple divisions that can help buyers of existing homes and new homes. The company provides a wealth of market data to agents and their clients in their Market Minute, Market Conditions and LuxInsight reports so you can feel confident that you have the most accurate, up-to-date information about all homes on the market. All Long & Foster agents can leverage the company's broad network, not only in the agent's own office, but also across the entire firm and its global affiliates like Christie's International Real Estate and Luxury Portfolio International. Additionally, Long & Foster's agents have access to local, trusted resources such as moving companies and contractors to make every move as smooth as possible.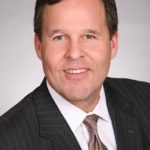 About the author: Gary Scott is president of Long & Foster Real Estate, the largest privately held residential real estate company in the United States. He has more than 25 years of experience in the real estate business and is known for his ability to create an inspirational and productive environment for employees and sales associates. In his current role, Mr. Scott oversees Long & Foster's more than 10,000 sales associates across the Mid-Atlantic and Northeast regions, ensuring the company maintains its position as market leader and its commitment to its sales associates and their customers.