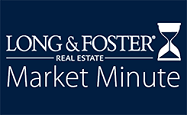 Median home sale prices showed an upward tick in the Washington, D.C., area in September, according to the latest Long & Foster Real Estate Market Minute Report. Spring Valley and Wesley Heights displayed the most drastic increase with a 101% jump, followed by Foggy Bottom and West End which showcased a 71% rise.  
Number of homes sold fluctuated across the region with Foggy Bottom and West End indicating a 60% increase, while Anacostia and Hillcrest had a 39% decline. Inventory continued to decrease with Logan Circle and Dupont demonstrating the largest drop of 46%. 
The Long & Foster Real Estate Market Minute report provides data for 15 neighborhood areas within Washington, D.C.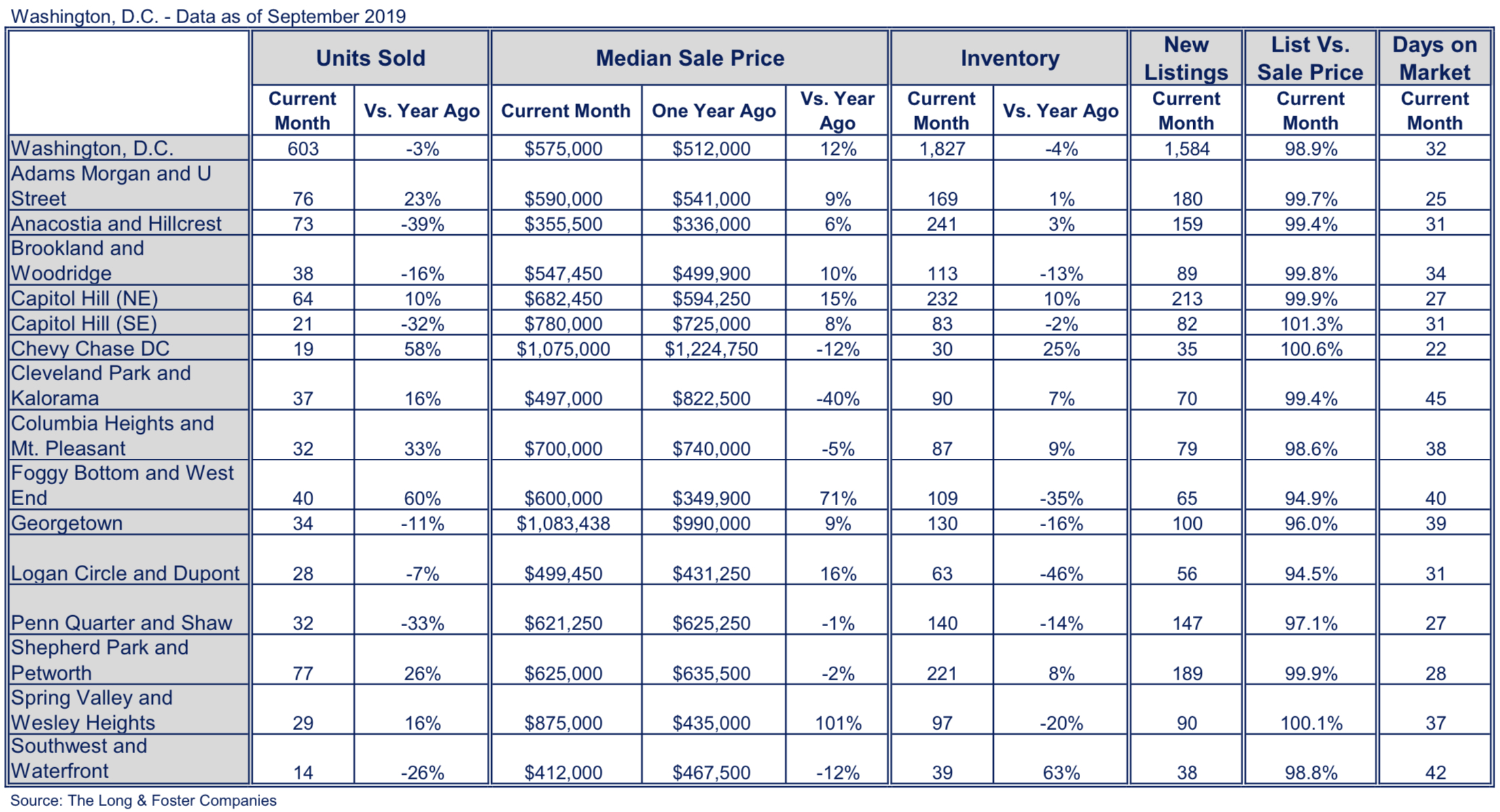 "Within the D.C. market, it's the same as it's been the past couple of months," said Larry "Boomer" Foster, the president of Long & Foster Real Estate. "Home prices are appreciating, and inventory continues to contract, however days on market is starting to climb upward," which is typical for this time of the year.  
Addressing the 30-year fixed rate dropping down to its lowest level in a month, Foster said that interest rates had been below 4% for much of 2019 and that most people are looking to refinance or buy homes in order to take advantage of such low rates. Although it was expected for interest rates to climb upward throughout most of this year, that was not the case as money kept flowing into the U.S. Treasury bonds pushing the 30-year fixed rate down.  
For first-time homebuyers who are confused about the process, Foster provided some advice on where to start. "The first thing I'd do is get involved with a quality professional Long & Foster real estate agent because they're going to help navigate a relatively complex process." Having a good agent on your side will allow you to get in touch with a great mortgage person so you can know what you're able to afford. 
Foster also reminds homebuyers that "there are plenty of financing options out there that do not involve people putting down 15% to 20%." A good agent and mortgage professional will help people understand the process, so they know what their down payment is going to be, what their best investments are and help take some stress off the table. This will enable them to make a more informed opinion when putting an offer down. 
To learn more about your local market conditions, visit Long & Foster's Market Insights. You can also learn more about Long & Foster and find an agent at LongandFoster.com.