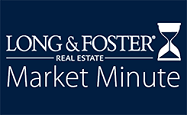 The number of homes sold surged upward throughout most of the Washington, D.C. region in December, according to the Long & Foster Real Estate Market Minute Report. Adams Morgan and U Street had the biggest climb with a 65% rise, followed by Spring Valley and Wesley Heights with a 63% increase.
Inventory saw a major boost throughout most of the area, with Logan Circle and Dupont having a stunning 122% increase, followed by Southwest and Waterfront with a 91% rise. Median sales prices varied across the region, with Cleveland Park and Kalorama witnessing a 25% incline, while Foggy Bottom and West End had a 23% decrease.
The Long & Foster Real Estate Market Minute report provides data for 15 neighborhood areas within Washington, D.C.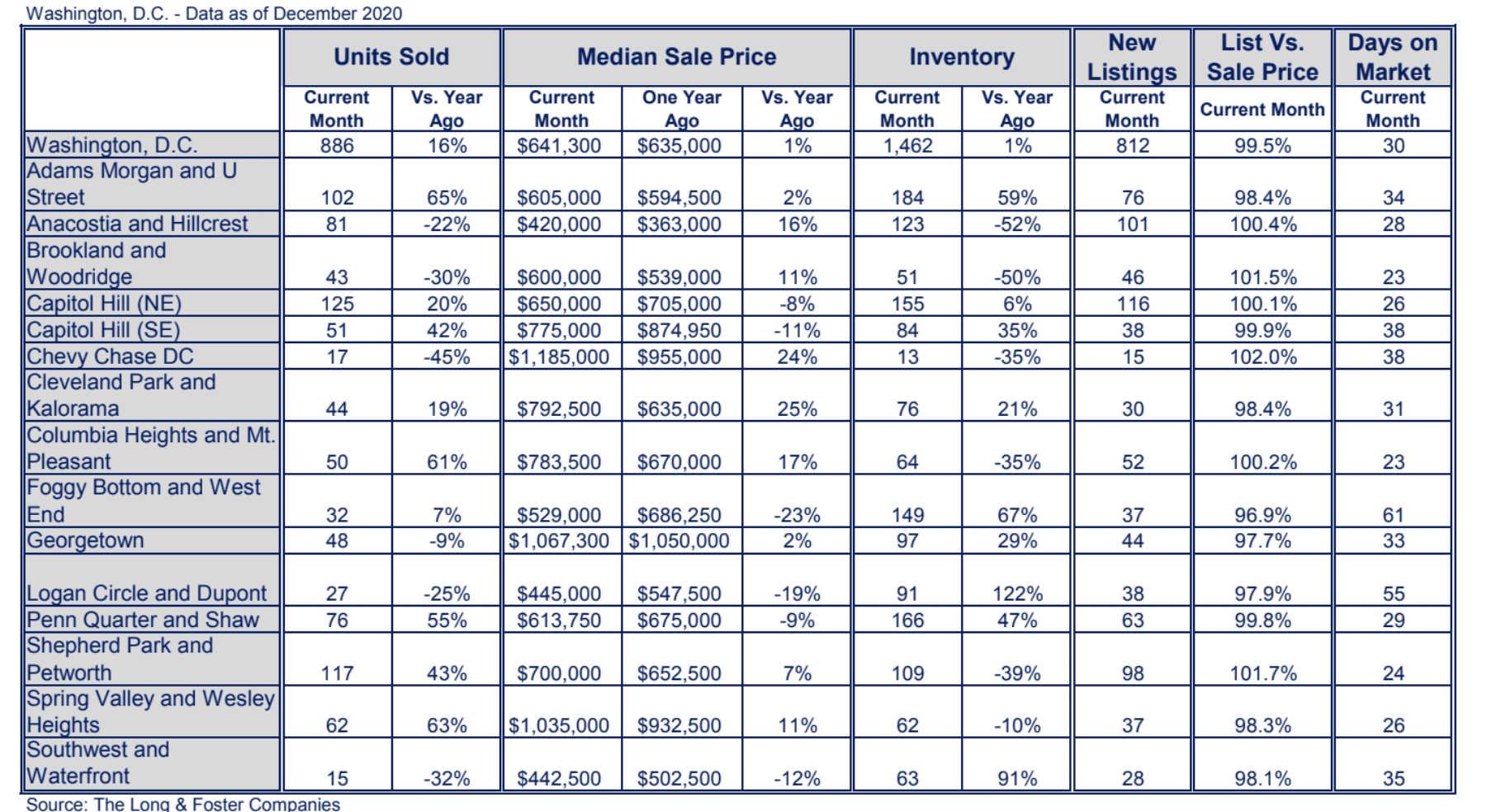 "The real estate industry was remarkably sheltered from what the rest of the economy had to deal with last year," said Larry "Boomer" Foster, president of Long & Foster Real Estate. When looking back at 2020, Foster remarked how the historically low interest rates and strong demand created a strong housing market.
Foster cited how "30% of people who moved last year were not planning on moving prior to the pandemic," indicating how the need to have more space incentivized people to move homes in record numbers. Especially with interest rates so low, homes became more affordable and consumers had more purchasing power.
The need for homes, particularly single-family homes, has put a strain on available inventory in both the sales and rental space. While many homebuilders are building at a fast pace to meet demand, inventory continues to be tight. Currently, many baby boomers are holding on to their homes as they age in place. Once their homes get put on the market, inventory will experience some relief.
When asked about what consumers should be aware of in 2021, Foster said to "watch the numbers." Over the past two weeks, interest rates have slowly started to inch upward and with the economy set to recover with the distribution of the COVID-19 vaccine, this trend will continue. While the market continues to be hot, buyers should keep an eye on interest rates and sellers need to employ a good, professional agent to help them navigate the home selling process.
To learn more about your local market conditions, visit Long & Foster's Market Insights. You can also learn more about Long & Foster and find an agent at LongandFoster.com.