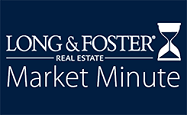 Number of homes sold in Washington, D.C. took an upward turn throughout most of the region in November, according to the latest Long & Foster Real Estate Market Minute Report. Neighborhoods with the largest increases included Cleveland Park and Kalorama with a 41% incline and Brookland and Woodridge with a 31% rise. 
Home sale prices also climbed upward, with Spring Valley and Wesley Heights having a 51% ascent, followed by Southwest and Waterfront with a 42% increase. Most of the region had slight declines in inventory, with Logan Circle and DuPont having the largest decrease with a 53% fall. Neighborhoods that displayed an increase in homes on market include Southwest and Waterfront with a 33% incline and Columbia Heights and Mt. Pleasant with a 3% boost.  
The Long & Foster Real Estate Market Minute report provides data for 15 neighborhood areas within Washington, D.C.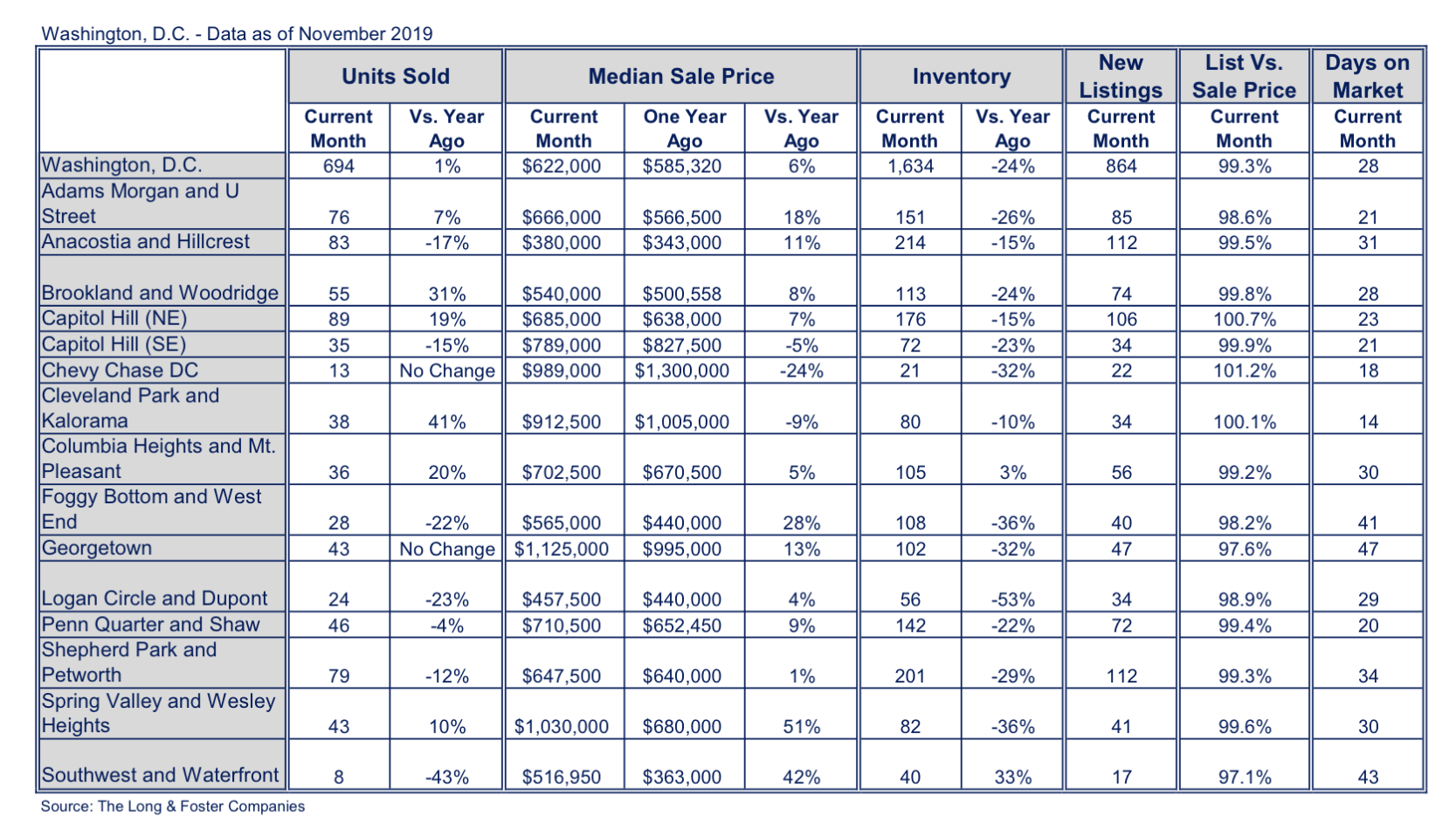 Looking at the numbers for November, Long & Foster Real Estate President Larry "Boomer" Foster, remarked that it was a "month of extremes, especially around Washington, D.C." The inventory levels in D.C. were down 24%, which is indicative of the inventory challenges that have continued to affect the area, with the number of units sold being essentially flat. 
However, a recent trend named the Silver Tsunami, is expected to make more homes available. So-called because of the wave of Baby Boomers that are expected to move out of their homes all at once, would help alleviate the impact of the inventory challenges that have been present over the past couple years. This is expected to take place within the next 20 years and would put a large amount of homes on the market.   
With the year coming to a close, Foster presented predictions on what 2020 would look like, saying that it would look similar to 2019. "You're going to continue to see inventory challenges in the mid to lower-level price ranges, though 30-year fixed rates will stay the same" Foster anticipated. Though there has been some progress recently to stabilize the world economy with the U.S. trade talks and the referendum in the United Kingdom with Brexit, it is unlikely that interest rates will shift drastically from its current levels. With next year being an election year, historically the spring market is expected to shift so it starts earlier, while the summer market will last a little longer.  
The spring market is coming upon us, with Foster explaining that regardless of what most people think, the homes will go on the market in January and February and close in March in April. For those looking to take advantage of the spring market, they need to start prepping their home for getting it shown now. This entails getting in touch with a professional Long & Foster agent so they can make recommendations on any changes that may need to be made to the home and get it staged. 
To learn more about your local market conditions, visit Long & Foster's Market Insights. You can also learn more about Long & Foster and find an agent at LongandFoster.com.