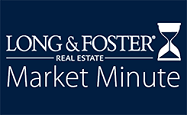 Washington, D.C. saw a rise in median sale prices for homes in August, according to the latest Long & Foster Real Estate Market Minute Report. Spring Valley and Wesley Heights had the largest upward tick with a 40% jump, followed by Penn Quarter and Shaw, which had a 20% rise.
The number of units sold decreased throughout most of the region, with Southwest and Waterfront displaying a decrease of 42%, followed by Spring Valley and Wesley Heights with a 36% fall. Inventory continued to decline throughout most D.C. neighborhoods, with Spring Valley and Wesley Heights once again exhibiting the biggest downward turn of 35% while both Foggy Bottom and West End and Logan Circle and Dupont had a 27% fall.
The Long & Foster Real Estate Market Minute report provides data for 15 neighborhood areas within Washington, D.C.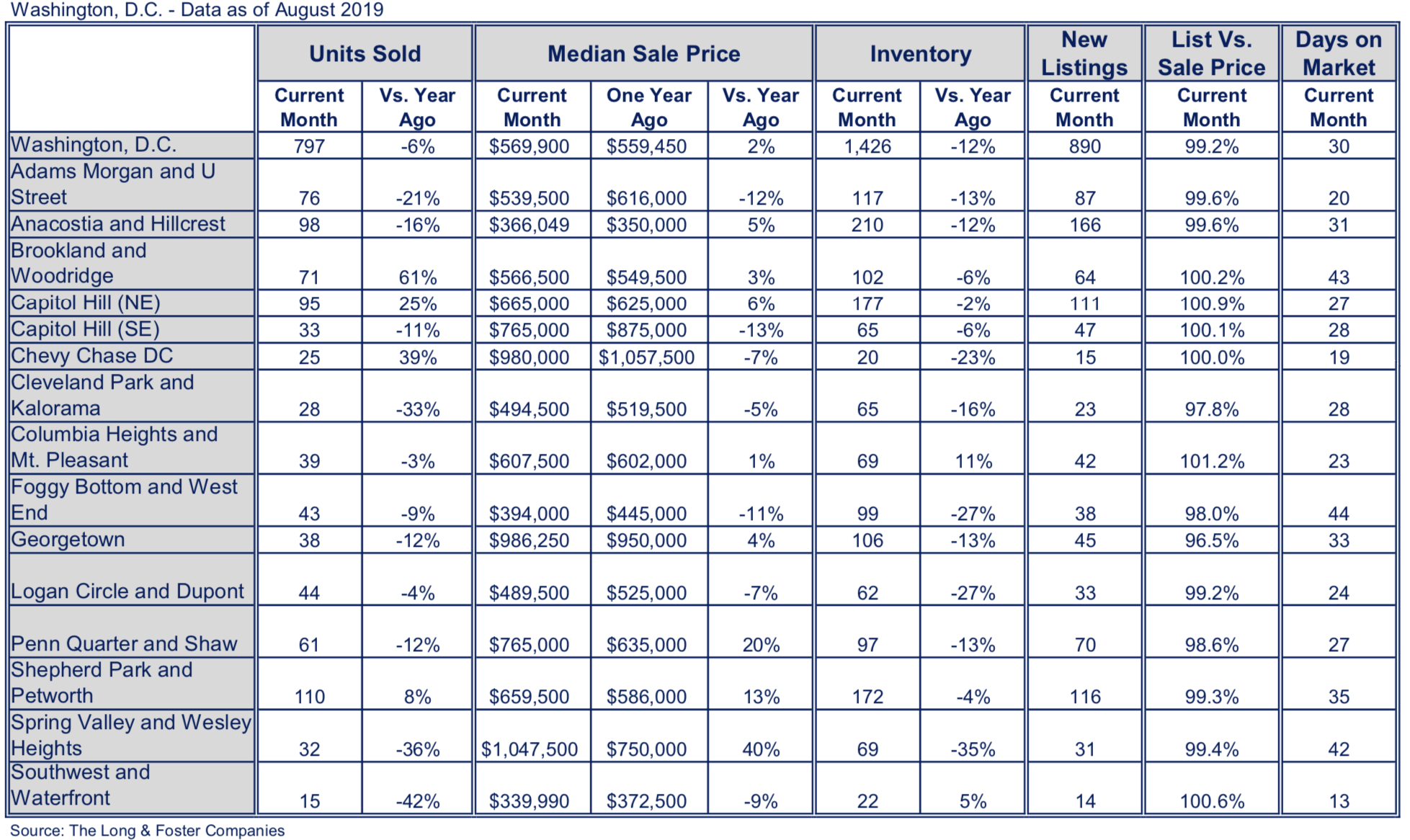 "In D.C., unit sales are down, mostly because the number of homes for sale is down," said Larry "Boomer" Foster, president of Long & Foster Real Estate. "It's going to be a challenge moving forward, as inventory continues to contract."
Though there is adequate demand, low inventory will lead to lower home sales. These conditions make it even more critical for potential homebuyers to work with professional real estate agents.
Foster also spoke about the Federal Reserve's potential lowering of the federal funds rate and what effect that could have on the market. While the federal funds rate can affect 30-year fixed rates, the two are not directly tied together. Foster said they're "directionally correct, meaning they typically go down together, but not always." The 30-year fixed rate associates more closely to Treasury bonds and since the yield on Treasury bonds are so low, that is pushing the 30-year fixed rate down.
The fall market is anticipated to be strong, with sales picking up between now and Thanksgiving. Once the holidays arrive, Foster expects it a slowdown, as "people focus on other things and take their homes off the market because they don't want their houses to be shown with the holidays and family in town." Foster mentioned that the market will be similar to 2018, but with lower interest rates and significant demand.
To learn more about your local market conditions, visit Long & Foster's Market Insights. You can also learn more about Long & Foster and find an agent at LongandFoster.com.