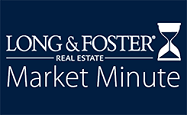 Washington, D.C. saw an overall increase in median home sale price in June, according to the latest Long & Foster Real Estate Market Minute report. Many neighborhoods in D.C. had an increase in median sale price, including Penn Quarter and Shaw, where it rose by 20% and Columbia Heights and Mt. Pleasant where it increased by 16%. Units sold saw a decline throughout most of the region though some areas performed better than others, such as Adams Morgan and U Street, which saw a 45% increase. Inventory levels in D.C. neighborhoods ranged from a 14% increase in Columbia Heights and Mt. Pleasant to a 32% decrease in Southwest and Waterfront.  
The Long & Foster Real Estate Market Minute report provides data for 15 neighborhood areas within Washington, D.C.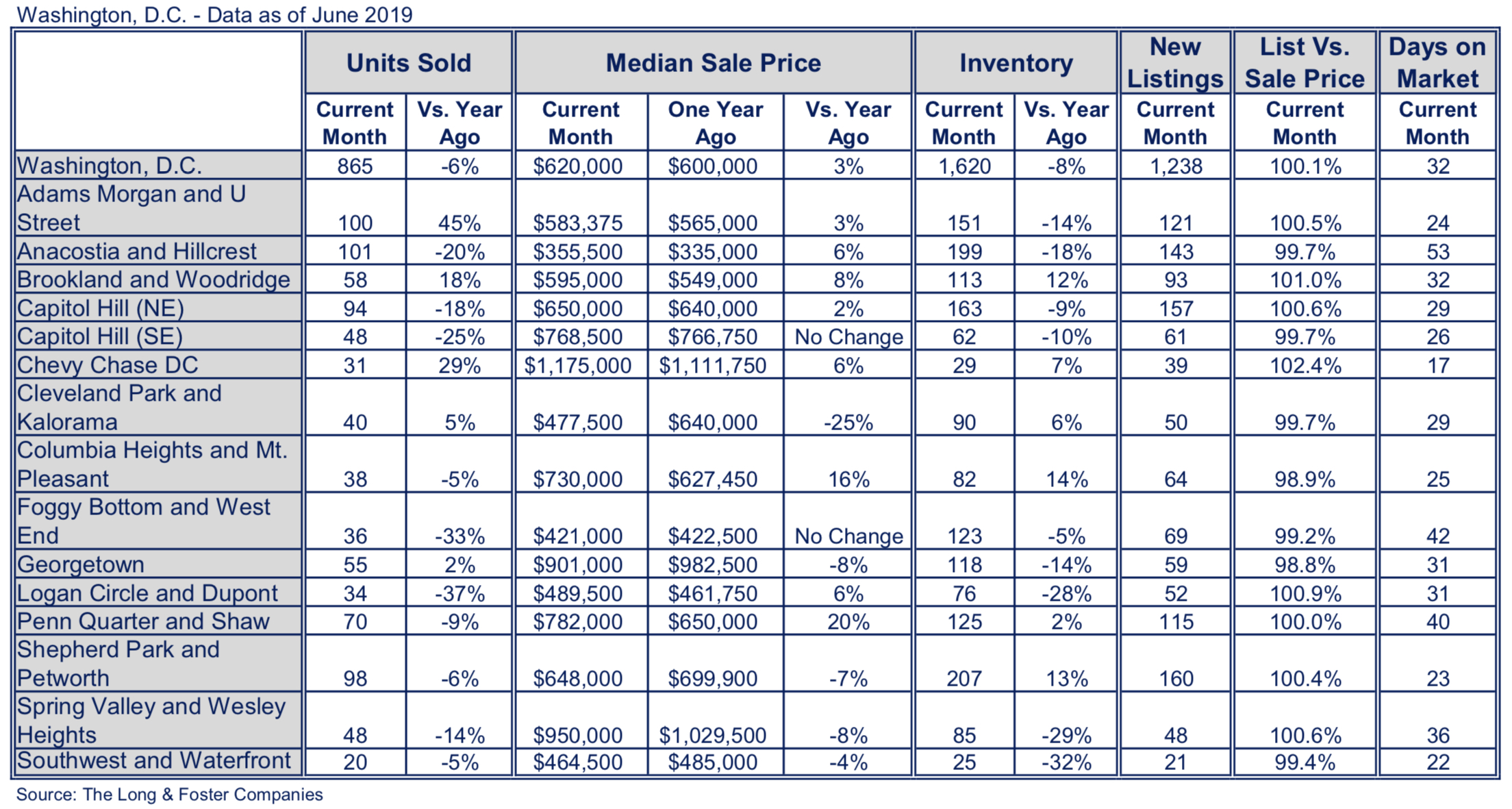 "You're seeing units' contract at high levels and median sales prices are going up, but at muted, low single digits," said Larry "Boomer" Foster, president of Long & Foster Real Estate. Foster continues to be optimistic about the real estate market though, citing the low interest rates, low unemployment rate and rising wages.  
Foster discussed the possibility of the Federal Reserve lowering the federal funds rate, saying that "when looking at employment and consumer confidence, they're both really high." The federal funds rate is the rate at which the federal government loans banks money. In the past, the federal funds rate was lowered when trying to stave off recession and they believe the economy is slowing down. However, the 30-year fixed rates are holding steady and interest rates are expected to stay low throughout the year, so the likelihood of a recession is low. 
Foster touched on the rise of consumers choosing to age in place, mentioning that many aging consumers do not want to leave what they've known for so long, nor do they believe that they need to move. There are many renovations that can be made to homes to make it easier to age in place. For those looking into it, he recommended talking to a trusted Realtor who can provide advice on smart updates to the home. 
Foster expects the rest of the year to be much like 2018. The market seems to be slowing right now, which is normal for the summertime and should be slow going into Labor Day. It should pick up between Labor Day and Thanksgiving however, before slowing down significantly until the next year. 
Reflecting on the past six months, Foster said how Long & Foster performed as expected in terms of unit sales. When it comes to volume, "we're a little bit ahead of where we were this time last year and at the end of the day we performed really well as a company," he said.
To learn more about your local market conditions, visit Long & Foster's Market Insights. You can also learn more about Long & Foster and find an agent at LongandFoster.com.