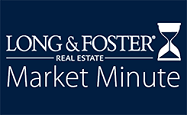 The Washington, D.C. area displayed a slight decline in home sale prices in October, according to the latest Long & Foster Real Estate Market Minute Report. Bright spots included the Chevy Chase DC neighborhood, which experienced a 25% increase, and the Shepherd Park and Petworth neighborhood, which saw a 15%.  
The number of homes sold took a downward turn throughout most of the region with Logan Circle and Dupont showcasing the biggest reduction with a 36% fall, while Chevy Chase DC had an 80% jump. Inventory fluctuated all over the region, though it mainly reflected a downward trend with Logan Circle and Dupont exhibiting a 44% decrease, followed by Foggy Bottom and West End which had a 30% fall. 
The Long & Foster Real Estate Market Minute report provides data for 15 neighborhood areas within Washington, D.C.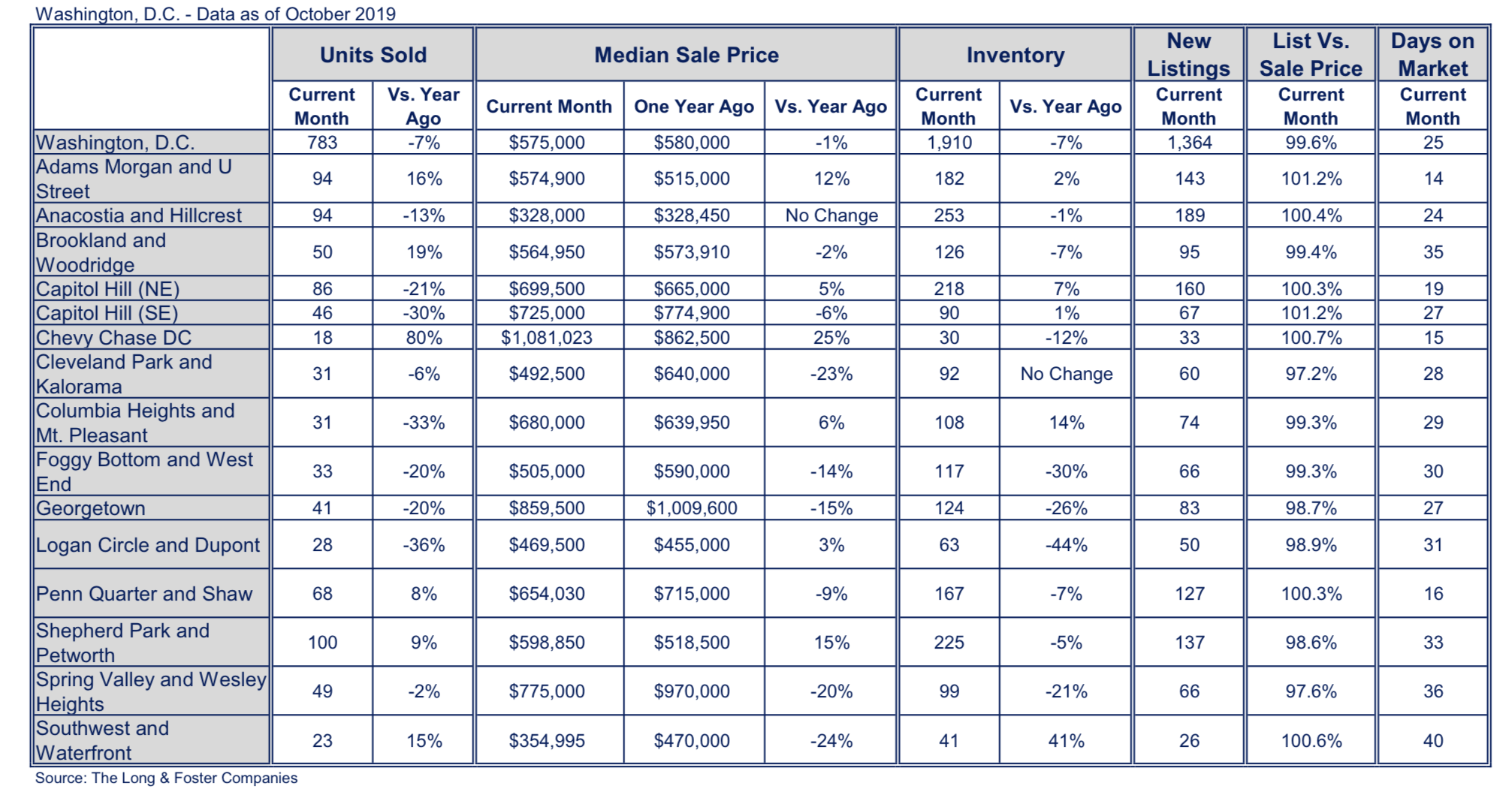 When looking at the real estate market in Washington, D.C., Larry "Boomer" Foster, the president of Long & Foster Real Estate, said that the "market is strong due to there being ample credit and significant demand." 
Speculating on why inventory is down 7%, which is relatively low compared to other regions, Foster believes that "it's largely reflective of the amount of developer activity in the city." People are coming in and buying row homes that they transform into condos, effectively creating a few new homes out of what used to be one home. This creates more inventory, however this type of home is lower-priced, causing the median sale price in D.C. to decrease year-over-year.  
The National Association of Realtors recently passed a rule banning coming soon listings or pocket listings. Now within 24 hours of marketing a product to the public, it needs to go on a multiple listing service. Foster said that this is a positive change that will benefit consumers from both a sellers' and buyers' perspective. Sellers will be able to reach a wider range of potential prospects while buyers will have a bigger picture of what the market looks like.  
Addressing the current impeachment proceedings, Foster does not believe that it will have an impact on the real estate market. What affects interest rates now is turmoil in the world economy, such as the trade war with China and Brexit. When there's volatility in the world economy, that affects consumer confidence, but in terms of the impeachment hearings, it should have no effect.   
Regarding the upcoming presidential election, Foster said that during every election year consumer confidence is typically strong the first three quarters before it wanes in October. The uncertainty and unknown of who's going to get elected cause consumer confidence to dip before spiking up again after the election, regardless of who gets elected.  
To learn more about your local market conditions, visit Long & Foster's Market Insights. You can also learn more about Long & Foster and find an agent at LongandFoster.com.