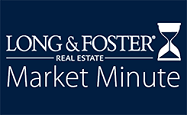 Median sale prices appreciated throughout most of the Washington, D.C. region in February, according to the Long & Foster Real Estate Market Minute Report. Cleveland Park and Kalorama had a significant 117% boost, while Chevy Chase DC had a 41% incline.
Inventory varied with Logan Circle and Dupont showcasing a dramatic 194% jump, while Brookland and Woodridge had a 52% fall. Units sold rose throughout most of the area, with Capitol Hill (SE) witnessing an 85% increase, followed by Logan Circle and Dupont with a 52% rise.
The Long & Foster Real Estate Market Minute report provides data for 15 neighborhood areas within Washington, D.C.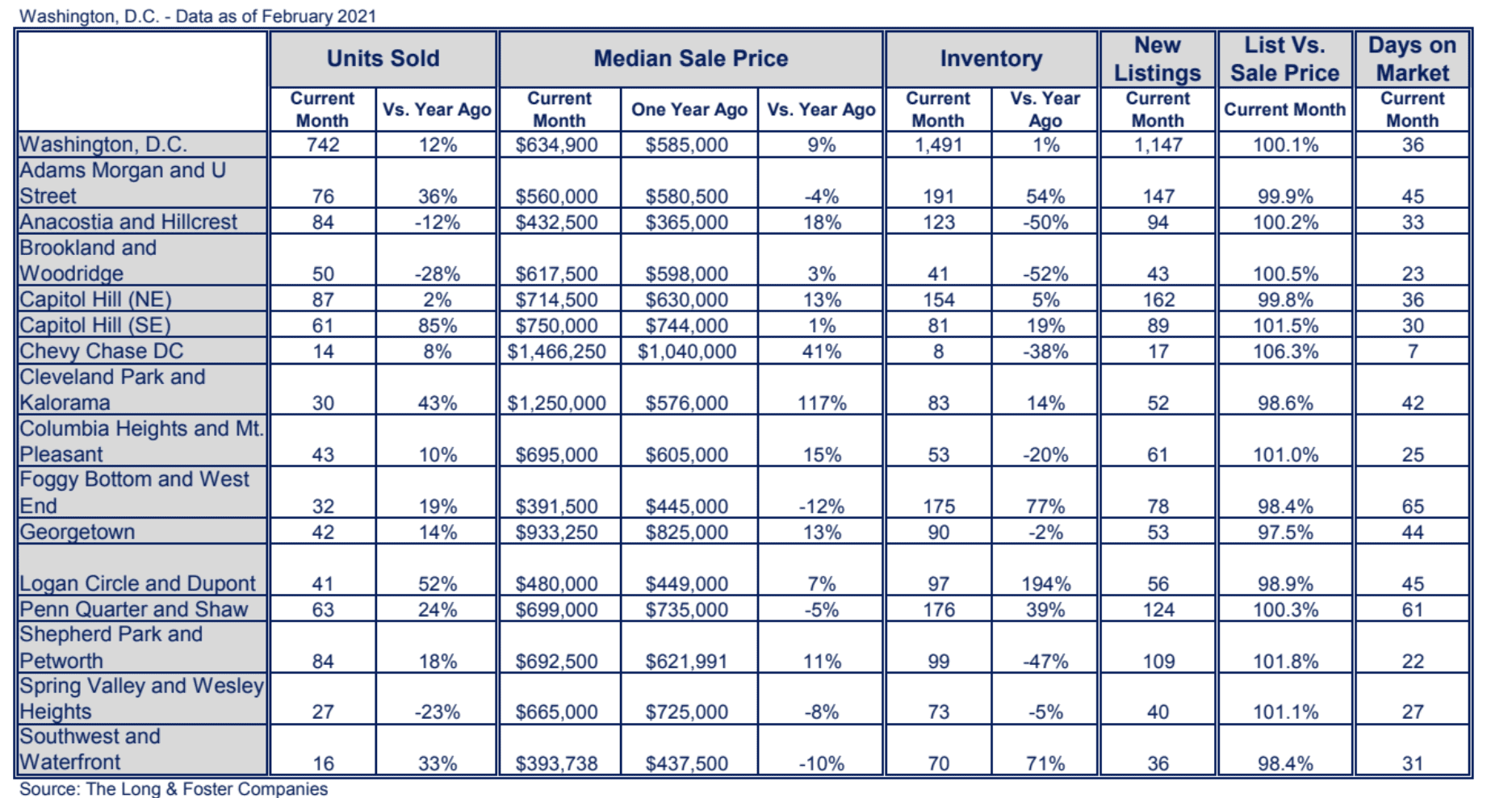 "When looking at the numbers, they don't tell the whole story," said Larry "Boomer" Foster, president of Long & Foster Real Estate. "You're seeing units sold and median sale prices all go up, and this is a reflection of homes that went to the settlement table at the beginning of this year." What we're feeling now, with the high demand but slowdown in units closed won't be reflected until April.
The new stimulus package and vaccine rollout has people feeling more optimistic, which will help encourage the economy. This will also cause the 10-year treasury rates and 30-year fixed rates, which historically move in the same direction, to increase. Foster explained that "rates are pushing up because people are buying more and there's a red-hot market out there. However, rates are still historically low and are expected to stay at or around 3% for the rest of 2021."
With people feeling safer, due to the vaccine rollout, those who were hesitant about listing their homes because of COVID-19, may feel better about doing so. This will help the inventory shortages somewhat, however without more new construction homes and a significant number of people listing their homes, the shortages will persist.
Many people moved to the suburbs and exburbs last year to gain more space and be away from people. Even with more businesses and restaurants opening, Foster does not anticipate a large influx of people moving back into urban areas. It's cheaper to live in the suburbs and with many people still working remotely, many no longer need to be near the city.
To learn more about your local market conditions, visit Long & Foster's Market Insights. You can also learn more about Long & Foster and find an agent at LongandFoster.com.