Thousands of real estate agents and employees with Long & Foster Real Estate, including those at the Bethesda Gateway office in Bethesda, Maryland, rolled up their sleeves and took part in the company's annual Community Service Day on June 13.
Long & Foster's Community Service Day took place at its over 200 locations throughout the Mid-Atlantic and Northeast. The annual event provides an opportunity for Long & Foster agents and staff to give back to their communities through a variety of service projects, including food drives, park clean-ups and more.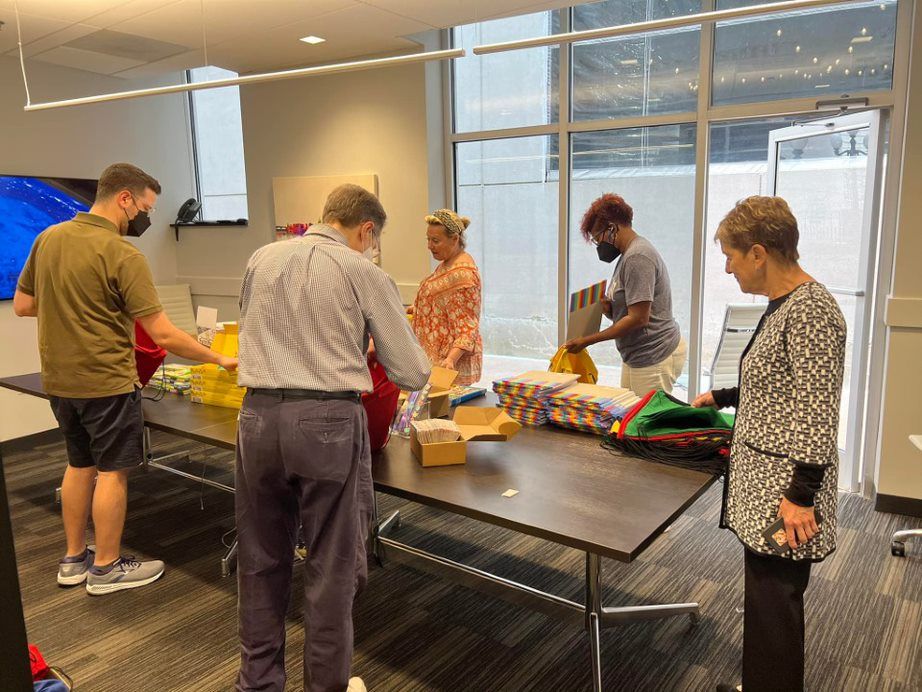 The Bethesda Gateway office chose to volunteer with Kindworks. For many children in the metro area, summer is not synonymous with camps, vacations, and days at the pool – it's about being stuck inside most days. For the past six years, KindWorks has collected countless items to create summer fun packs for these disadvantaged youth so that they can think, play, and learn like their peers who are routinely stimulated by books, games, nature, and companionship with other children over the summer months. The Bethesda Gateway Long & Foster office raised over $2000 for this effort. Office volunteers collected, purchased, then stuffed goods into over 120 fun packs which were delivered directly to KindWorks. Long & Foster's Gateway office loves giving back to the community.
"Community Service Day is a vitally important component of Long & Foster's corporate culture of giving," said Jeff Detwiler, president and CEO of The Long & Foster Companies, the parent company of Long & Foster Real Estate. "Our team gains a tremendous sense of satisfaction by contributing their time and efforts to the communities in which we live and work."
For more information about Long & Foster, visit www.LongandFoster.com.