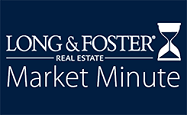 In Washington, D.C., inventory increased by 3 percent and median sale price increased by 8 percent in February, according to the latest Long & Foster Real Estate Market Minute report.    
The Spring Valley and Wesley Heights neighborhood and Capitol Hill (SE) neighborhood showed the biggest jumps in sale price, with 34 percent and 28 percent increases, respectively. Columbia Heights and Mt. Pleasant demonstrated a 50 percent increase in inventory, followed by Shepherd Park and Petworth a 41 percent increase. Units sold fell in much of the city, though it rose by 48 percent in Georgetown.  
The Long & Foster Real Estate Market Minute report provides data for 15 neighborhood areas within Washington, D.C.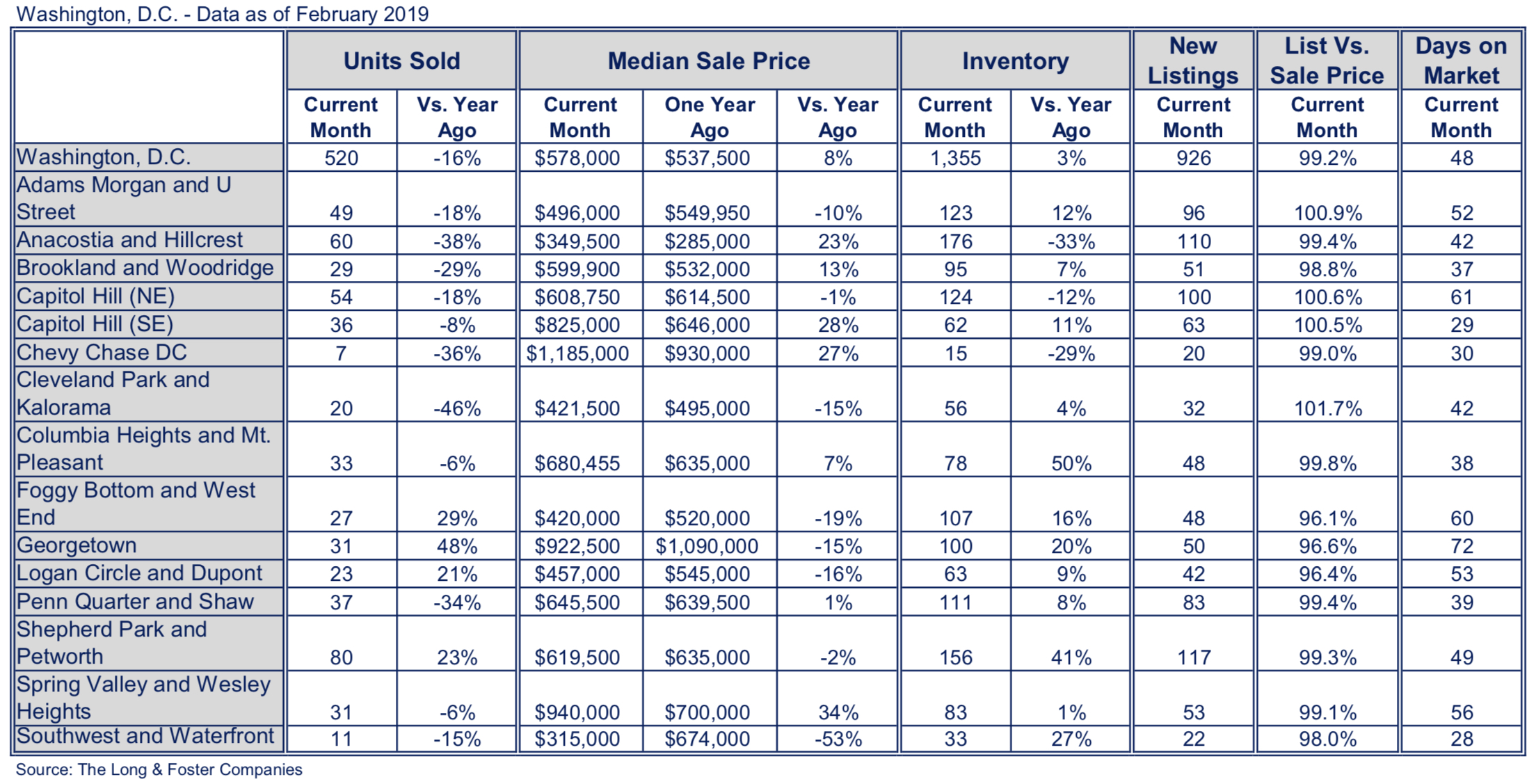 "You can see that the inventory challenges have caught up to us from a units sold perspective in the Washington, D.C., area," says Larry "Boomer" Foster, president of Long & Foster Real Estate, "Inventory is shrinking at a really fast clip in lower-price point areas in the D.C. region, but as you get up to mid-to-high price points you see inventory start to expand." 
While Amazon has affected D.C. to some extent, Foster believes that D.C. doesn't need help from the standpoint of demand. "D.C. is a very desirable place to live and with their marketplace expanding into other neighborhoods, it has provided many opportunities for developers to deliver products to a wider swath of buyers." 
Foster discussed concerns of the market moving toward a housing bubble, which he disagrees with. The situation in 2005 was drastically different from the current market. "Home affordability is around 150 on the index, meaning that the median household income has 50 percent more money than is needed to afford the median home price," he said.  
"When you look at the things that had happened back in 2005 to create the housing bubble, there were a couple of factors," Foster. "One was the regulatory environment around mortgages, the other was double-digit appreciation with no way to keep up with it and the home affordability index." In today's market, Foster feels comfortable concluding that we are not in a housing bubble due to those factors being more stable. 
For current homebuyers, Foster said many people are not always aware of the plethora of options available for financing. "The biggest deterrent is most people don't think they have enough money to put down, believing they need a down payment equating to 20 percent of a home's price," he said.  
However, there are many loan and financing options that do not conform to that standard. There are plenty of ways to purchase a home now – from different loan products to receiving down payments as gifts from family. 
To learn more about your local market conditions, visit Long & Foster's Market Insights. You can also learn more about Long & Foster and find an agent at LongandFoster.com.