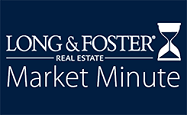 The number of homes sold rose throughout the Washington, D.C. region in July, according to the Long & Foster Real Estate Market Minute Report. Capitol Hill (NE) had the largest increase of 57%, followed by Columbia Heights and Mt. Pleasant with a 36% incline. Home sale prices also appreciated across most of the area, with Chevy Chase DC having the highest rise of 24%. Inventory varied across the area with Penn Quarter and Shaw having a 50% incline, while Brookland and Woodridge had a 60% decline.
The Long & Foster Real Estate Market Minute report provides data for 15 neighborhood areas within Washington, D.C.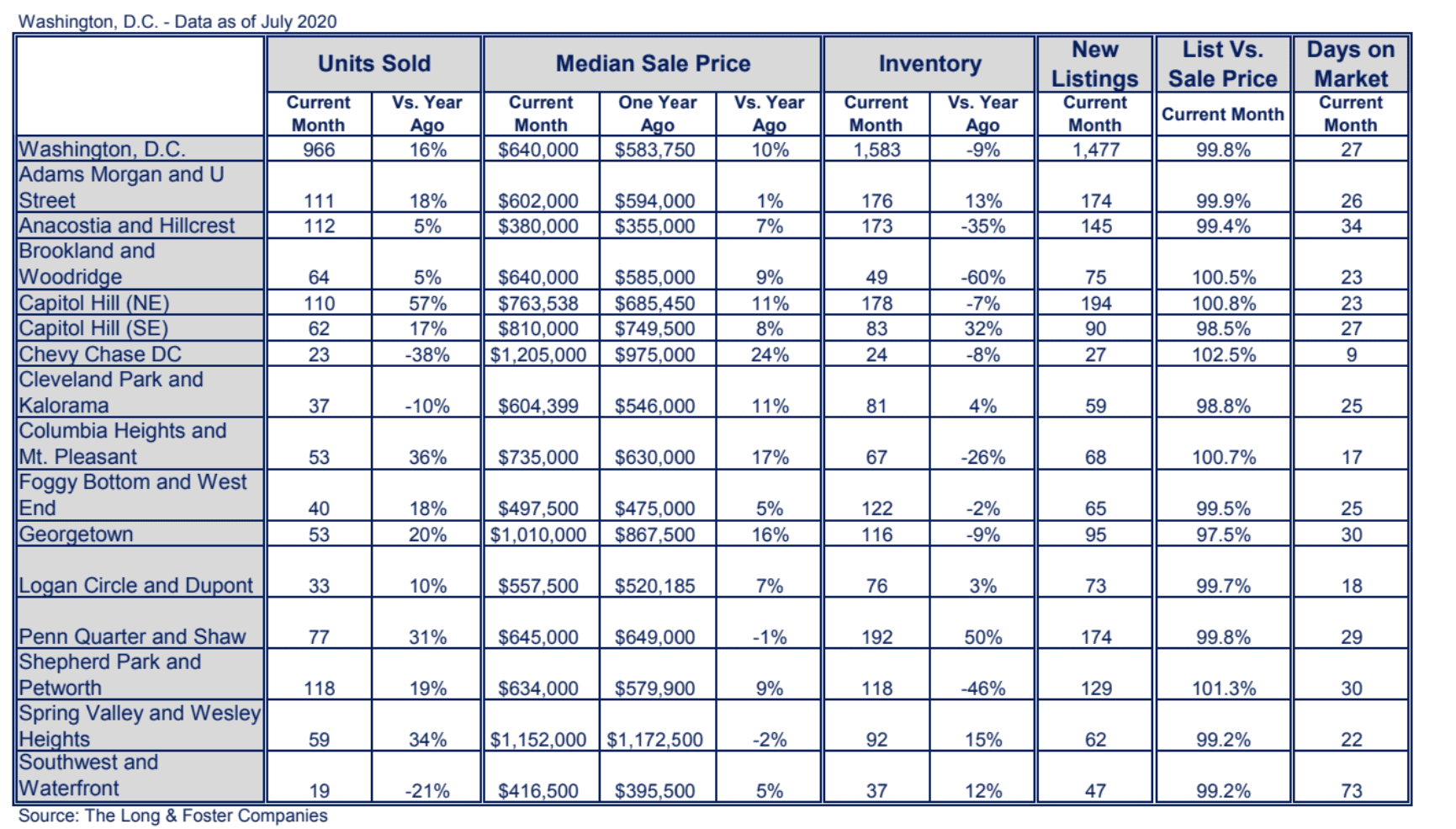 "The days on market are remarkably low in and around Washington, D.C.," said Larry "Boomer" Foster, president of Long & Foster Real Estate. This is indicative of a high demand for housing and a strong housing market, even though inventory is still low.
While the economy continues to falter due to the ongoing pandemic, the risk of a foreclosure crisis is unlikely. During the economic recession of 2007 and 2008, many people had put down little to no down payment on their homes. In today's climate, "people have a lot more equity in their home, so the chances of foreclosure are low," Foster explained.
The pandemic has caused many people living in urban centers to flock to the suburbs to have more space and be away from crowds of people. Since more people are working from home, the need for a place with separate areas for work and relaxation have become essential.
This need for a change in scenery is also reflected in the growing trend of "drive-to" destinations, where families are renting vacation homes nearby as a getaway. As schools' transition to online learning, families with children can go on extended stays elsewhere and still work and study during the day but have other amenities to enjoy in the afternoon and evening.
To learn more about your local market conditions, visit Long & Foster's Market Insights. You can also learn more about Long & Foster and find an agent at LongandFoster.com.