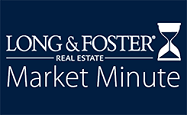 In Washington, D.C., the median sale price rose by 4% while the number of homes sold fell by 7%, according to the latest Long & Foster Real Estate Market Minute report.    
The Foggy Bottom and West End neighborhood showed the biggest jump in sale price with a 49% increase, followed by Logan Circle and Dupont, which had a 45% rise. Capitol Hill (NE) had the biggest decrease in homes sold with a 34% decline, while Chevy Chase DC had an 89% rise. Inventory continued to take a dip with declines ranging from a 33% fall in Spring Valley and Wesley Heights to an 11% increase in Columbia Heights and Mt. Pleasant. 
The Long & Foster Real Estate Market Minute report provides data for 15 neighborhood areas within Washington, D.C.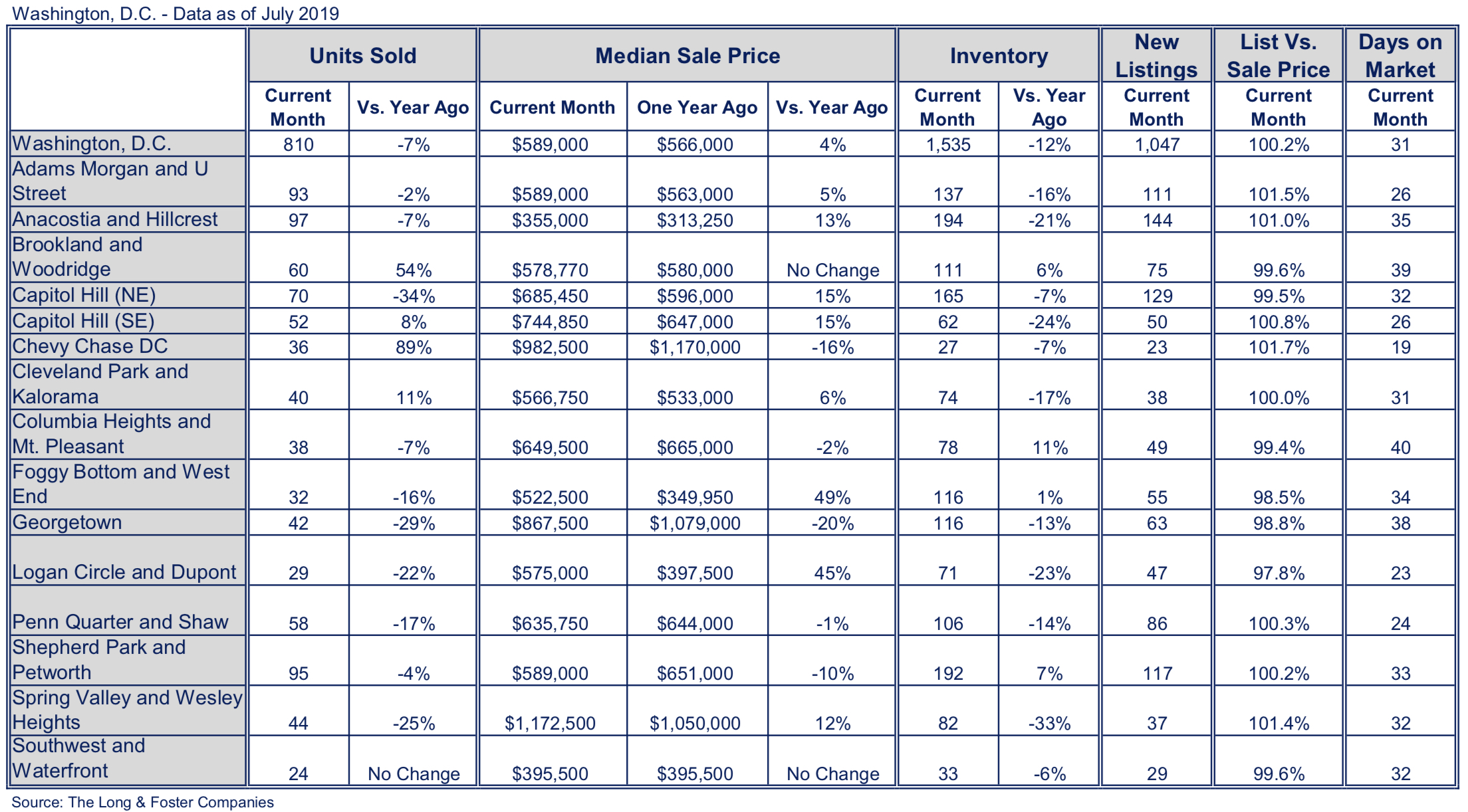 "If you look at most places in Washington, D.C., there is around a 100% list price to sale price," said Larry "Boomer" Foster, president of Long & Foster Real Estate. This signifies the high demand for homes within the Washington, D.C. region, as buyers are accepting the prices that sellers are setting without much negotiation. 
Days on market is also a big indicator of market demand, as they are "dramatically low, with homes selling in a month, a month and a half. Demand is so high that whatever's on the market is going to sell quickly," Foster explained.  
Foster discussed the current U.S. economy, saying how most indicators in the U.S. economy say that it's very strong. Unemployment is still really low, as are interest rates. However, most people seem to be fixated on the inverted yield curve and how historically it indicated a recession. Foster explained that the yield curve inverted this time because a lot of money flowed into our 10-year treasury bonds, causing the yield on the bonds to be low. There have been instances when an inverted yield curve has not led to a recession, such as in the case of the dot-com boom, so the yield curve is not a true indicator of an incoming recession. 
Should a recession come, it will not be caused by what led to the last recession. Last time, the recession was related to real estate and mortgages. Mainly, mortgage-backed securities giving loans to people that could never repay them, causing a housing bubble. As of now, what will cause the next recession is all speculation. 
Addressing the fears some may have with selling their home, Foster recommends "finding a professional real estate agent that's going to aggressively find you a home whether it's on the market or not." In order to protect yourself when buying a new home, Foster says to "consider a contingency in the contract, so your home sale is contingent on you finding a home to buy first." These contingencies can make the contracts less attractive, but it's become a more popular option and is not unheard of. 
To learn more about your local market conditions, visit Long & Foster's Market Insights. You can also learn more about Long & Foster and find an agent at LongandFoster.com.