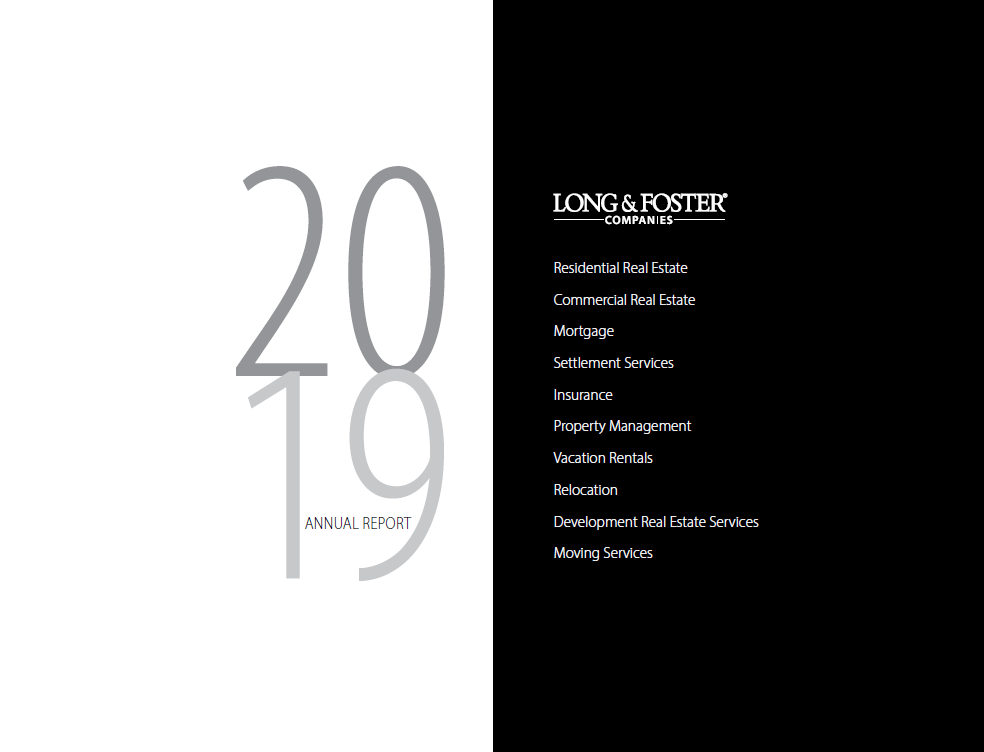 Convenience and accessibility drove American business and the economy in 2019. Consumers want and expect exceptional service, a full product offering and competitive pricing, and companies like ours deliver. While many firms have had to adapt to this approach, it is nothing new for The Long & Foster Companies.
Ours was one of the first brokerages in the country to migrate toward one-stop shopping. We began offering a diverse range of real estate services and pioneered the addition of financial services to our business model. It was an innovative approach taken by our founder decades ago. We became a place you could go to for real estate expertise plus the other needed products and services, like mortgages, settlement services, insurance and home warranties.
As the years have progressed, that spirit of innovation and focus on the customer experience has held true at Long & Foster.
During the past decade our firm has coordinated the ability to offer one-stop shopping at a level that is second to none. In 2020 and beyond, Long & Foster will innovate and take this capability even further, mastering the all-inclusive experience. We will introduce additional products and services that are highly desired by customers and do it in a way that creates a superior experience.
In the past year alone, we expanded our all-inclusive offering, adding a residential moving company, Tailored Move. Our mortgage business, Prosperity Home Mortgage, LLC, joined forces with affiliate HomeServices Lending, LLC to become a nationwide operation. We also pioneered scent marketing in real estate launching LF68, an exclusive home scent.
No matter the market conditions we're focused on simplifying the home-buying and selling process for our clients and our agents. It's what we've done since 1968 and what we'll continue to do for the next 50 years.
Read more about Long & Foster's achievements in 2019 here.