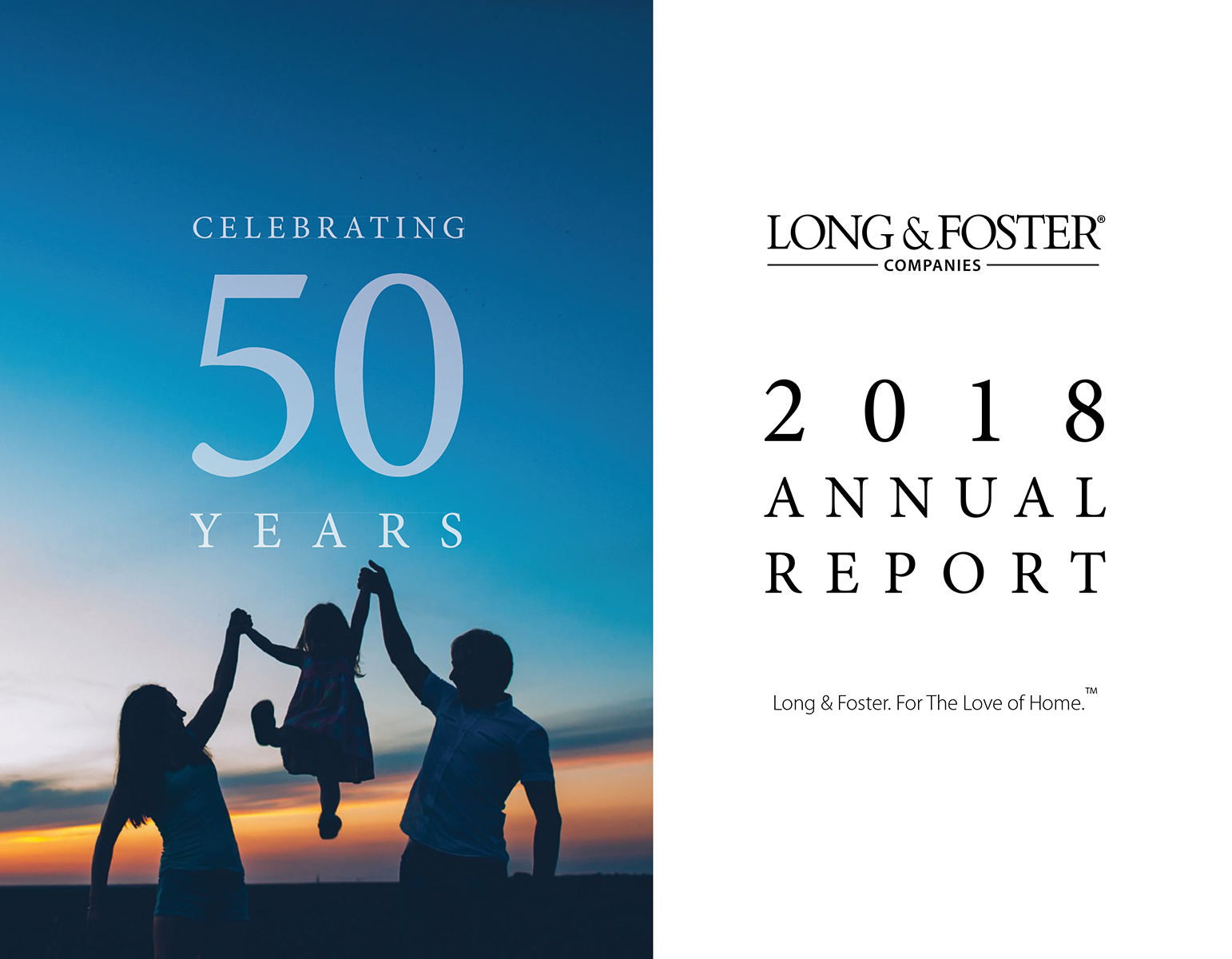 In 2018, Long & Foster celebrated a milestone achievement—our 50th anniversary. Remarkable in any industry, this accomplishment stands out even more so in the ever-changing real estate world, where the ebbs and flows of the market and economy often align with the comings and goings of real estate brokerages.
The past 50 years have seen marked changes in both how we run our business and support our agents and their clients, but our foundation remains true—we work and live for the love of home. Everything we do is aimed at helping our Long & Foster agents to build their businesses and become more successful, and in turn, helping their buyers and sellers to achieve their real estate dreams.
View the 2018 Annual Report.