Gary Marquardt of Long & Foster's Cambridge and Easton, Maryland offices has a strong commitment to giving back to the beautiful community where he works and lives. Part of this devotion to his community stems from honoring his mother, who was born and raised in Dorchester County, Maryland. Marquardt's mother passed away in 1993 at the age of 53, so he returned to her hometown, making it his mission to contribute when and where he can to improve the town and the lives of its residents.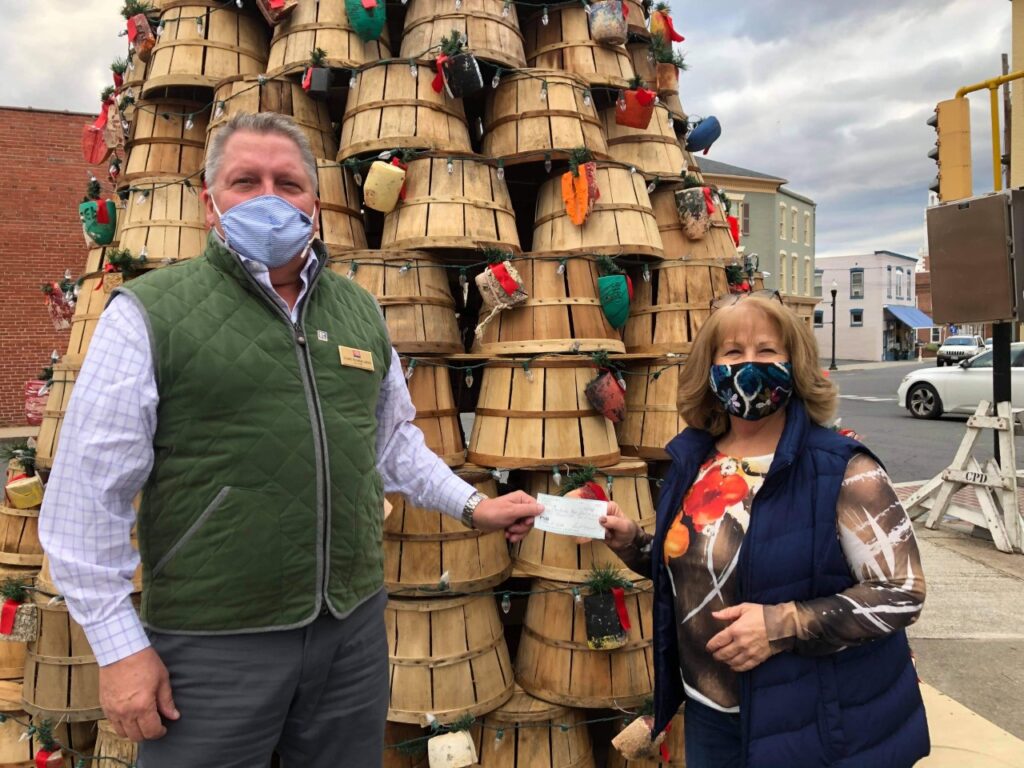 Being hospitable comes easy for Marquardt. He owned a restaurant and was in the hospitality business for 34 years prior to obtaining his real estate license in 2016. By 2018, he was a top producer for the Coastal Region, as well as a Chairman's Club and Gold Team member.
Last February, before the onset of the pandemic, Marquardt helped to organize an after-work cocktail party fundraiser to benefit the Dorchester County Habitat for Humanity. There, he had a conversation with the director of Cambridge Main Street Economic Development, who expressed a desire to add additional bistro lights on Race Street to give it a festive look for residents and visitors alike. "This is an area of town that gets a lot of foot traffic," said Marquardt. "Visitors come from all over the country to visit the Harriett Tubman Museum & Education Center and see the powerful mural of her on the side of the building."
Marquardt got busy and reached out to business owners over several months' time to try to raise the funds needed for the lights. But, by that time, COVID-19 had taken its toll on businesses in the area, leaving them unable to contribute. So, last fall after one of his real estate transactions closed, Marquardt donated the funds for the lights to be purchased, enabling all to enjoy them while taking an evening stroll in downtown Cambridge. "I have been blessed with a good year in real estate in spite of the pandemic," said Marquardt. "So, of course I want to share my gratitude, and what better way than to help beautify our wonderful town."
In addition, Marquardt is involved in many other charitable organizations. In January, he helped the Mid-Shore Board of Realtors coordinate a fund–raising effort among 600 agents to benefit a Caroline County food bank. He also regularly donates time to Meals on Wheels, the Rotary Club of Easton, and others.
Marquardt also gives back to the community by cooking and delivering platters of food to people who have lost a loved one, are ill, can't work, or have other life challenges. "Food is comfort for all," said Marquardt. I'd add that he's an inspiration for all.
To learn more about Marquardt, visit his website at longandfoster.com/GaryMarquardt.
This is the fourth blog post in our Long & Foster agent profile series. If you're a Long & Foster Real Estate agent and would like to be considered for a future article, email media@longandfoster.com.