Update your kitchen with one of these beautiful countertop options
The kitchen is known as the heart of the home – a place where family and friends gather to cook, entertain and relax. So, naturally, you want your kitchen to be both functional and appealing. Are your countertops looking a bit stained and tired?  According to HGTV, if you're planning to sell your home in the near future, the kitchen can often be the deciding factor in many home sales – so having updated countertops is even more important.
With a wide variety of beautiful options available, the choices can be overwhelming. We've put together this collection of seven popular materials to help you make the right choice for your home.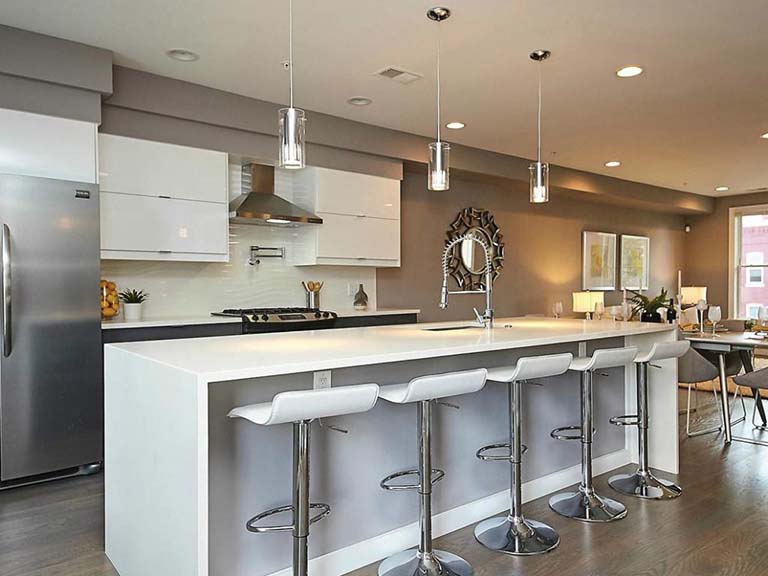 Quartz: This manmade material is created from stone mixed with coloring. It's available in custom colors, textures and patterns, and it is maintenance free and stain resistant.
Granite: Stylish and durable with unique patterns, this natural stone must be sealed once per year.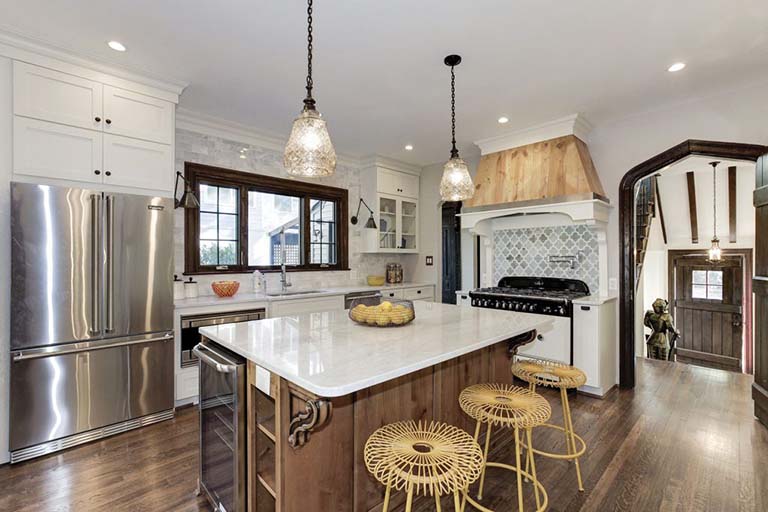 Marble: A crystalized rock that needs to be regularly sealed to prevent stains and scratches.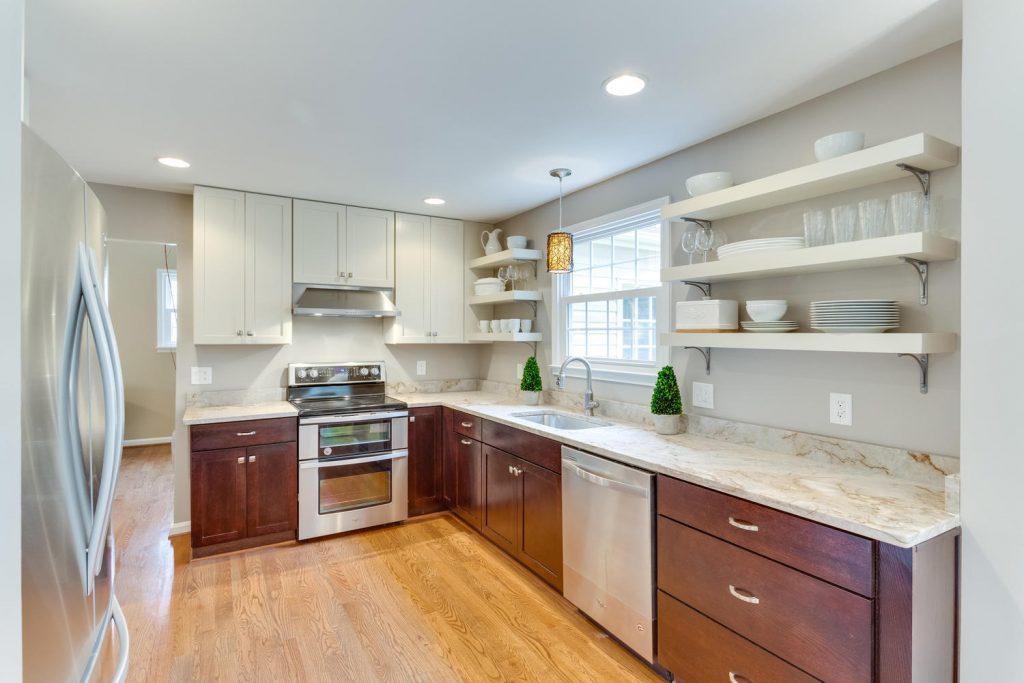 Quartzite: A natural stone that looks like marble, but it doesn't scratch and has the durability of granite.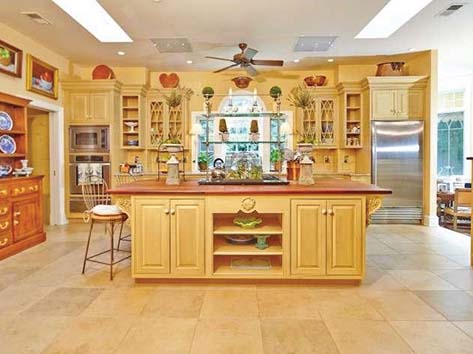 Wood: A material that is heat resistant, must be sealed and is often used in low traffic and eating areas.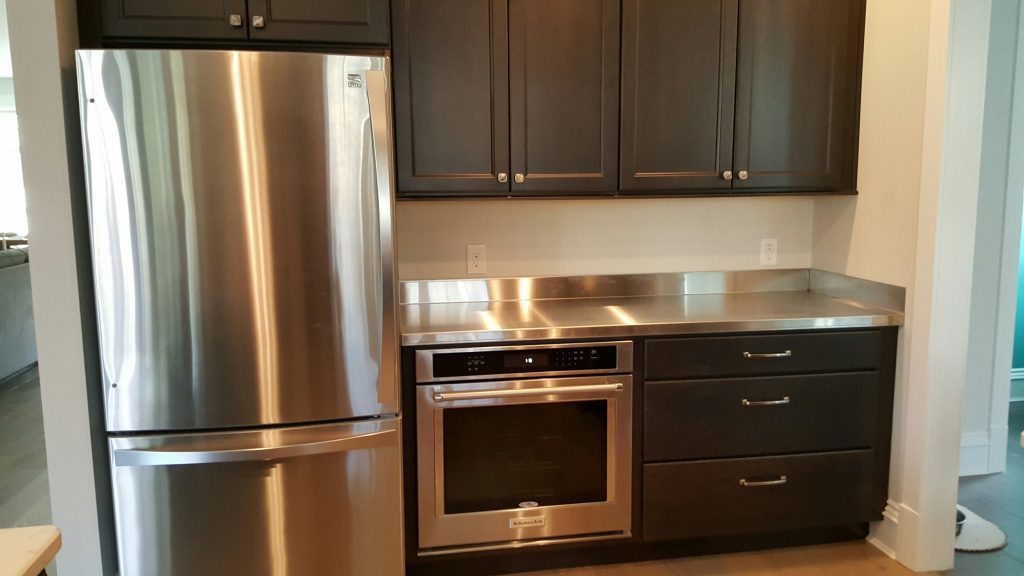 Stainless steel: It's easy to clean, inhibits bacteria and is considered one of the most hygienic countertop options available. (Photo courtesy of Cindy Souza and countertops by Precision Architectural Metals in Hyattsville, Maryland.)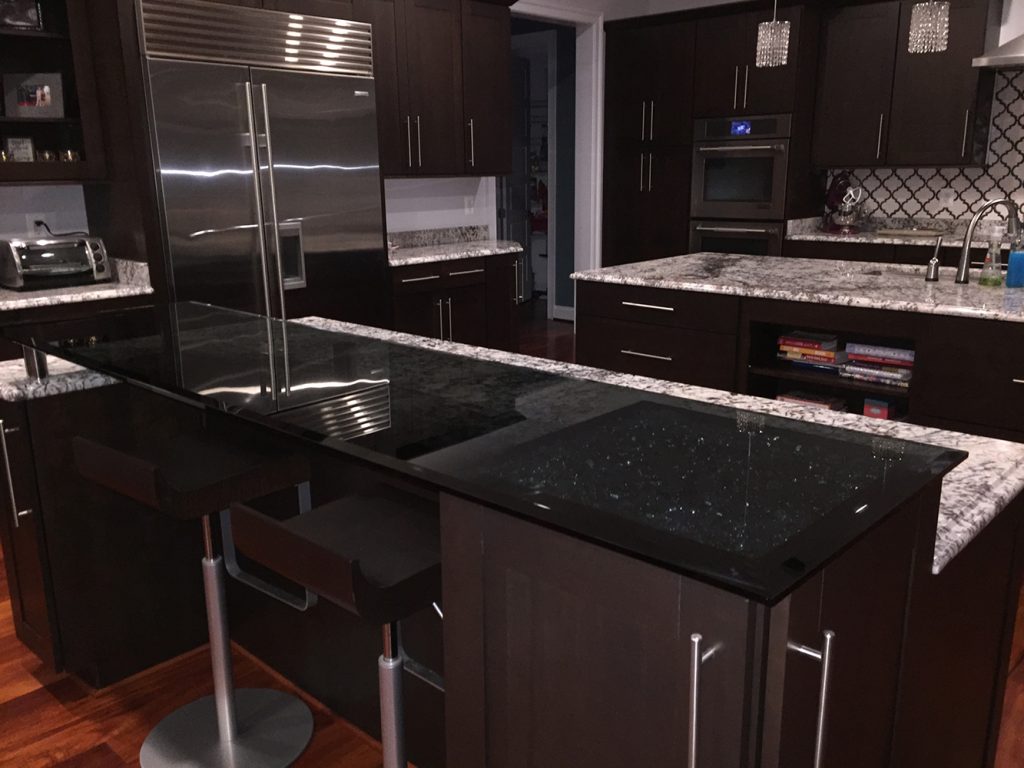 Glass: This material can be cut into any shape and texture, and it has endless color options.
Once your new kitchen countertops have been installed, don't be surprised if you're so amazed at the updated look that you'll want to add new bathroom countertops as well.
Save
Save