With the 2016 presidential election fast approaching, it makes sense that all eyes are on the White House. However, you don't need to get 270 electoral votes to live in a piece of presidential history. There are several properties throughout the country that have connections to the highest office in the land—some of which are on the market right now.
Long & Foster | Christie's International Real Estate is proud to offer two homes that can make the owners a part of American history. Whether they were owned by presidential hopefuls or founding fathers, these properties all have some serious historical roots.
The Montpelier that many people know, the home of James and Dolley Madison, is no longer a private residence. However, there's another Montpelier with presidential roots. Montpelier, the circa 1750 estate in Spring Grove, Virginia, was the home of Benjamin Harrison II. While Harrison himself was never a president, two of his descendants were: William Henry Harrison and Benjamin Harrison. The Harrison family has deep roots in Virginia governance, with members becoming governors and signers of the Declaration of Independence as well. Listed by Cindy Saufley Barnett for $792,000, this four-bedroom home sits on 111 acres of pristine Virginia land and overlooks a pond. Montpelier Creek even runs through the property.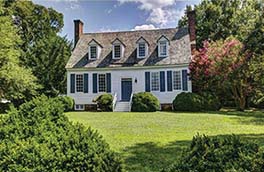 If you have presidential aspirations yourself, Ballantrae Farm, located just outside of Washington, D.C. in McLean, Virginia, is a great place to nurture them. Two presidential hopefuls, Fred Thompson and John Huntsman have lived in this grand estate, built in 1985 as an exact replica of the Virginia Governor's mansion. The home features seven bedrooms and five-and-a-half baths and has been renovated from top to bottom. A beautiful mix of history and modern conveniences, Ballantrae Farm is listed by Lilian Jorgenson for $4.2 million.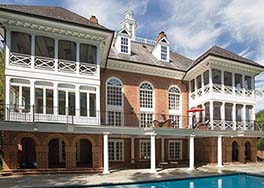 Read more about these homes and others with presidential roots on Bloomberg.
Save