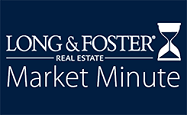 The Washington, D.C., area saw a decrease in number of homes sold overall in May, though some individual neighborhoods performed better, according to the latest Long & Foster Real Estate Market Minute report. 
The Brookland and Woodridge neighborhood saw a 25% jump in the number of homes sold, followed by the Chevy Chase DC neighborhood with a 24% increase. Inventory continued to fall in the District as a whole, but the Columbia Heights and Mt. Pleasant neighborhood experienced a 29% increase, and the Brookland and Woodridge neighborhood saw a 27% increase. Median sale prices in the city's neighborhoods ranged from 13% increases in Columbia Heights and Mt. Pleasant, Georgetown, and Southwest and Waterfront to a 35% decrease Spring Valley and Wesley Heights.  
The Long & Foster Real Estate Market Minute report provides data for 15 neighborhood areas within Washington, D.C.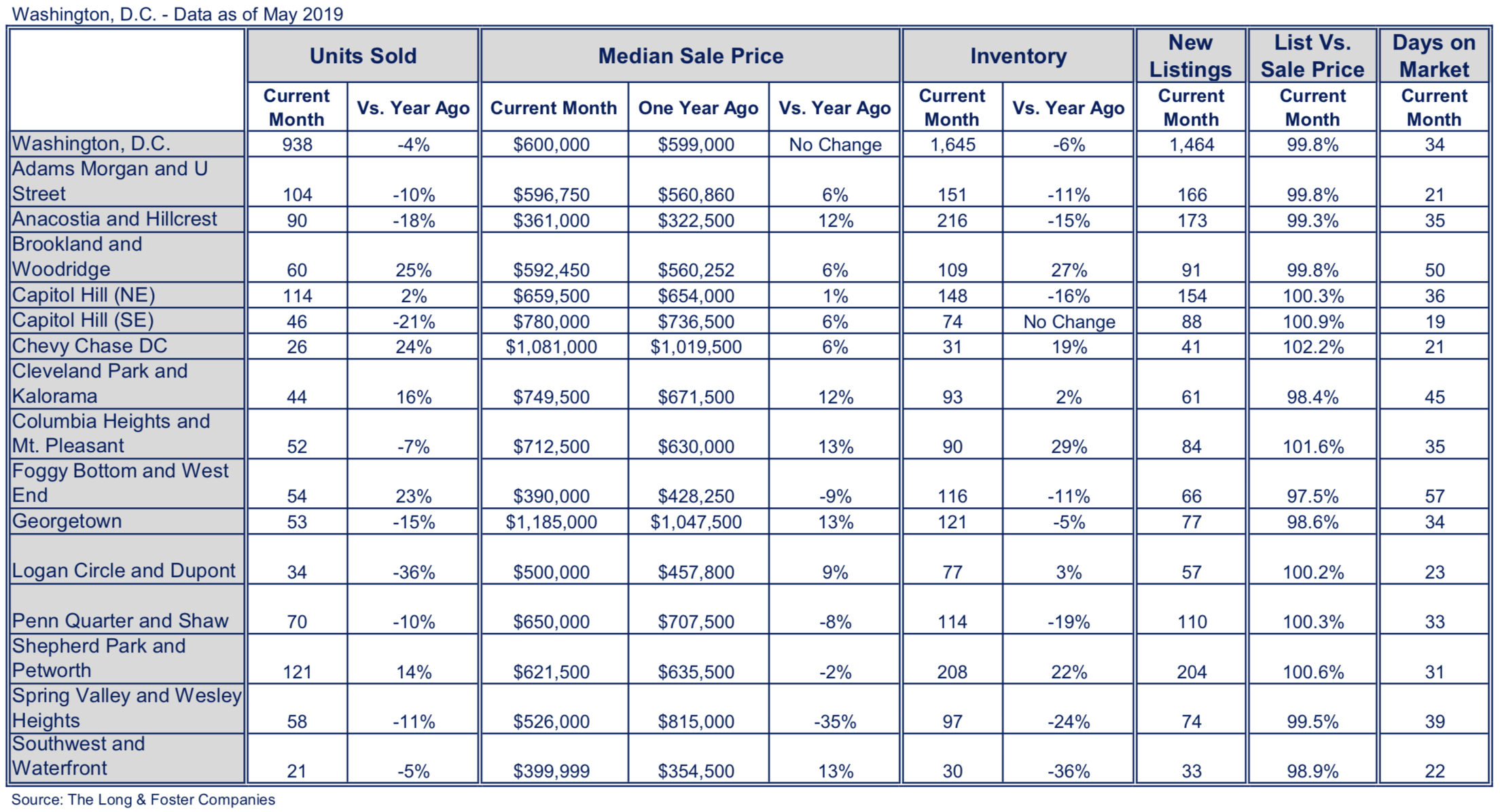 "When looking at the Washington, D.C., area it's more of the same," said Larry "Boomer" Foster, president of Long & Foster Real Estate. "Unit sales are shrinking from already depleted inventory levels, but interestingly enough you don't see huge price appreciations." There are single-digit median sale price increases in many places in the region. 
The real estate market is still looking particularly strong though. Foster mentioned that we're not at risk of a housing bubble since mortgage interest rates are still heavily regulated and prices are appreciating. He emphasizes that with high demand and low supply, there's a ton of competition, leading to a healthy market. 
Home flipping has become increasingly popular with many, especially since it's an appreciating marketplace. Foster speculates that it will continue to be a trend and that it should not be a problem unless there's a market correction and prices start depreciating. There has been a rise in iBuyers, which are companies that come in and offer consumers a quick option to sell their home without having to do any preparation to list it. While iBuyers provide convenience, they typically offer 9% to 20% less than the market value of a home. Because iBuyers are so active, Foster believes that this artificially inflates the number of homes that are being flipped since they're buying a substantial amount of homes as venture capitalists. 
With the rise of mortgage closing scams, Foster tells consumers to exercise caution when reading emails that tell them to wire money. When any transaction involves a significant amount of money, consumers need to double-check with their agent or financial institution. "People just need to be aware and reach out to their agent directly if they are unsure about anything involving their transaction or receive email instructions to wire funds," Foster said. The Consumer Financial Protection Bureau has more information about protecting yourself. 
To learn more about your local market conditions, visit Long & Foster's Market Insights. You can also learn more about Long & Foster and find an agent at LongandFoster.com.