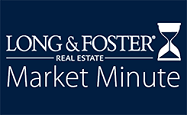 The majority of the Washington, D.C. region saw sizeable inclines in available inventory in January, according to the Long & Foster Real Estate Market Minute Report. Logan Circle and Dupont had a significant 129% boost and Southwest and Waterfront had a 65% rise.  
Units sold also jumped up throughout most of the area, with increases ranging from 38% in Southwest and Waterfront to 3% in Adams Morgan and U Street. Median sale prices also saw modest inclines, with Georgetown having a 28% rise, followed closely by Foggy Bottom and West End with a 27% climb.
The Long & Foster Real Estate Market Minute report provides data for 15 neighborhood areas within Washington, D.C.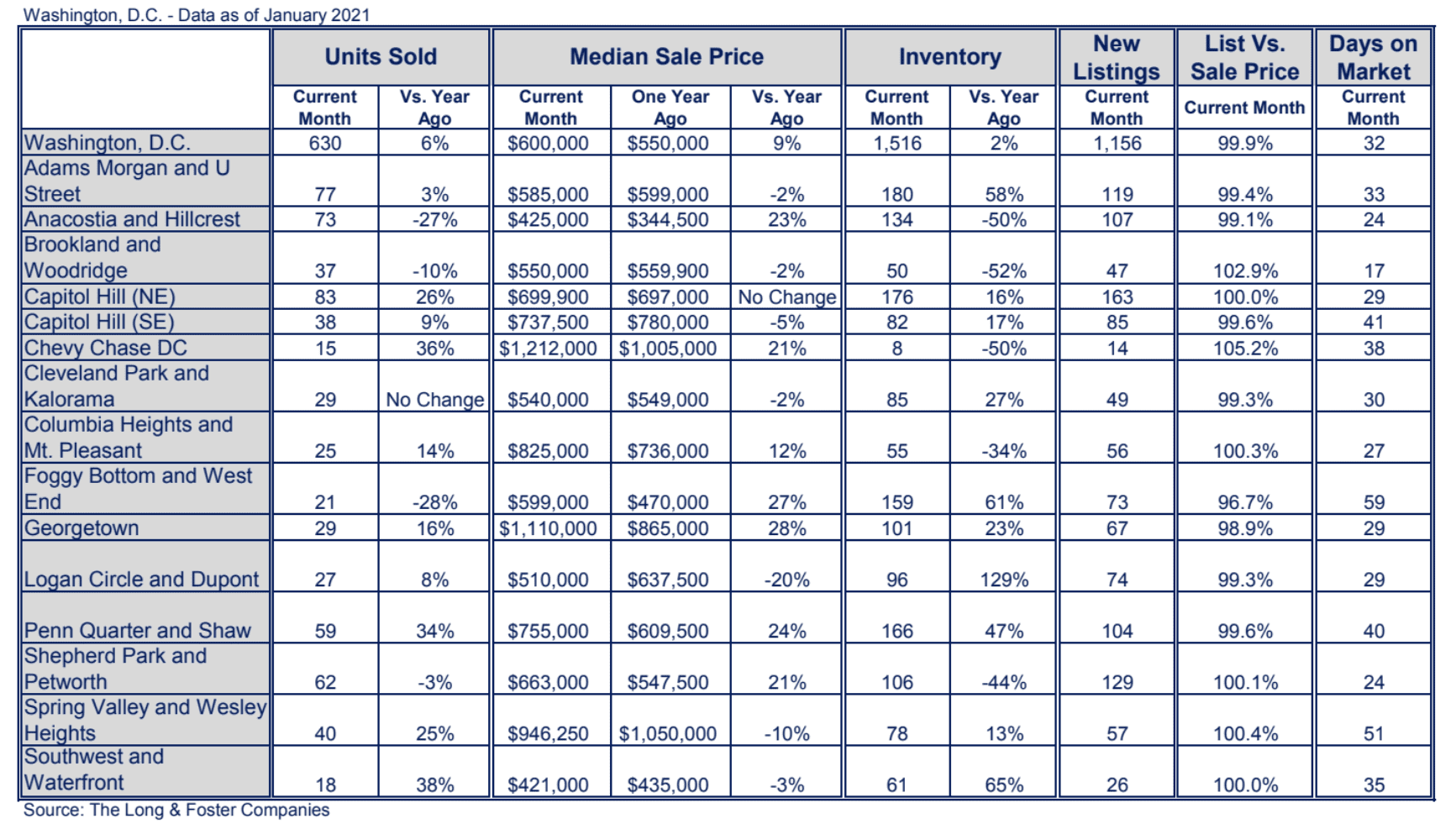 "Mortgage rates stalled for three weeks before reaching their highest point since mid-November," said Larry "Boomer" Foster, president of Long & Foster Real Estate. Even with the slight increase, interest rates are anticipated to stay below or around the 3% mark this year. These low rates will provide homebuyers with more purchasing power and the ability to buy more house.
Foster discussed the differences between buying a new home versus an existing home and pointed out that there are pros and cons to both. With new construction homes, homeowners can customize it to fit their wants and know the price upfront. However, new build homes can become delayed and the interest rate you want may not be the one you get. With existing homes, the value is known, and home warranties can cover things that need tending to. However, with any older home, there may be a number of things that need fixing. At the end of the day, it's up to the homebuyers to decide what their priorities are when it comes to homeownership.
With most people continuing to stay at home, many have been more frugal and saved more money than normal. While there are many factors to look at when it comes to homebuying, there's a strong indication that housing demand will stay strong after the pandemic. With the low interest rates and higher discretionary spending, more people may come on the market to buy a house.
To learn more about your local market conditions, visit Long & Foster's Market Insights. You can also learn more about Long & Foster and find an agent at LongandFoster.com.