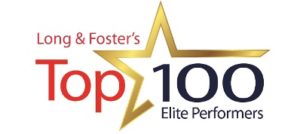 Long & Foster Real Estate, the largest family-owned residential real estate company in the United States, announced that Marina Ringström, a sales associate at its Glenmore office in Keswick, Va., was named one of the company's top 100 agents based on 2014 volume and transaction sides.
Ringström was named to the Top 100 Elite Performers list with over $24 million in closed sales. An agent for 12 years, Ringström joined Long & Foster in 2014. Known for her extraordinary marketing and exemplary personal service, Ringström's long-standing sales success and local reputation has placed her in the top tier of Realtors year after year.
"We congratulate Marina Ringström on being named to Long & Foster's Top 100 Elite Performers list," said Larry "Boomer" Foster and Gary Scott, presidents of Long & Foster Real Estate. "These top-ranking real estate professionals are a reflection of our entire team of experts, and we offer each of the agents on the top 100 list our gratitude for helping to make Long & Foster the leading real estate company in the Mid-Atlantic and the No. 1 family-owned real estate company in the United States."
Jeffrey S. Detwiler, president and chief operating officer of The Long & Foster Companies, parent company of Long & Foster Real Estate, echoed Scott's and Foster's comments.
"We are very proud of these high-achieving agents and the levels of success they have been able to reach. Long & Foster's sales agents are committed to helping their clients not only to buy and sell homes, but also to make real their dreams of owning a home with the total homeownership experience," said Detwiler. "Our agents continue to thrive in the real estate industry thanks to their motivation and drive, as well as the industry-leading suite of tools and technology and unparalleled support that comes from a full-service brokerage."
As a former real estate marketing director and copywriter, Ringström knows what attracts buyers. Selling beautiful homes in Glenmore Country Club, Albemarle County and Charlottesville, she has worked with the area's finest builders, architects and interior designers. Relocating from Manhattan by way of Stockholm, Sweden in 1996, Ringström knows what home means.
"Being recognized as a top agent at Long & Foster comes only with a steadfast dedication to serving local buyers and sellers," said Ringström. "I'm honored to be named to our company rankings and will continue to bring my customers the unparalleled service, expertise and client-first philosophy they can expect from one of the leading real estate companies in the country."
For more information about Ringström, visit MarinaRingstrom.com or call 434-465-0035. For more information about Long & Foster, visit www.LongandFoster.com.