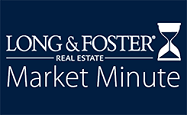 The Washington, D.C. region saw an upturn in overall homes sold in February, according to the latest Long & Foster Real Estate Market Minute Report. Brookland and Woodridge had the largest jump with a 110% gain, followed by Chevy Chase DC with an 86% rise.
Home sale prices also increased across the region with Cleveland Park and Kalorama showcasing a 63% incline, while Spring Valley and Wesley Heights had a 16% decline. Inventory continued to dip, with Logan Circle and Dupont having the largest fall with a 55% decrease, though Cleveland Park and Kalorama exhibited a 10% rise.
The Long & Foster Real Estate Market Minute report provides data for 15 neighborhood areas within Washington, D.C.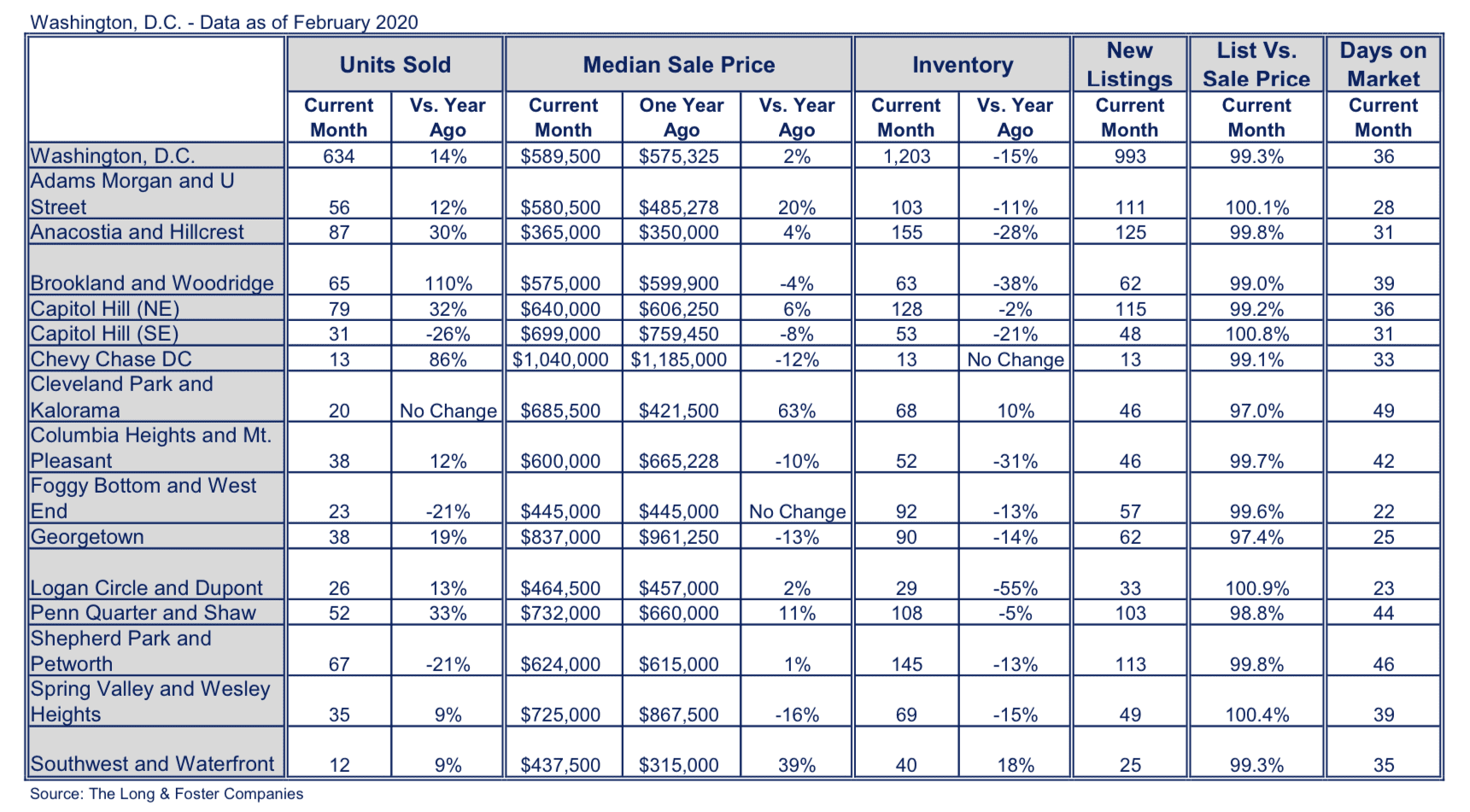 "Units sold are down however the market is very brisk right now with plenty of demand in most price-points," said Larry "Boomer" Foster, president of Long & Foster Real Estate. Overall, the market is in a positive place, with Foster anticipating it to remain that way.
"There's a couple of different ways that COVID-19 is affecting the market right now, however they're all positive," Foster posited. With the stock market fluctuating, many investors are starting to pull their money from equities and bonds and putting it into real estate. With the yield on the 10-year treasury bond shrinking to all-time lows and 30-year fixed rates dropping in response, people's buying power will increase dramatically.
While Foster believes it's safe to assume that the coronavirus will disrupt the real estate market, he anticipates the main effect will be on consumer confidence. In February, the consumer confidence numbers were the highest in years, however with current events it may begin to dip.
With fears of a recession incoming, Foster doesn't believe a housing crisis is imminent. Real estate appreciates over time and even during recessions, the value of a house will not suffer dramatically. While there are always exceptions, generally a normal expanding marketplace will have median home prices go up by 5% while in a recessionary market home prices will appreciate at 4%.
To learn more about your local market conditions, visit Long & Foster's Market Insights. You can also learn more about Long & Foster and find an agent at LongandFoster.com.