Christine Whittaker, a sales associate with Long & Foster Real Estate's Roanoke, Va., office, has earned the Military Residential Specialist (MilRES) designation of advanced real estate. The MilRES designation recognizes her as an expert in serving and understanding the unique needs of the military real estate market.
"I'm a firm believer in obtaining designations; anything that furthers our knowledge makes us better professionals for our clients," said Whittaker. "I chose to obtain the Military Residential Specialist designation because I have a close family member who is actively serving our nation abroad, and I want to be able to provide excellent customer service and real estate advice to our active duty service members and reservists who protect the freedoms we enjoy, as well as our veterans who have selflessly served our country."
Through MilRES, real estate professionals learn the intricacies of working with the military community and gain an understanding of the unique challenges associated with military moves. The program focuses on helping active duty and retired military, veterans and reservists, ensuring they receive the best service possible during a Permanent Change of Service (PCS), Temporary Duty (TDY) assignment or other move.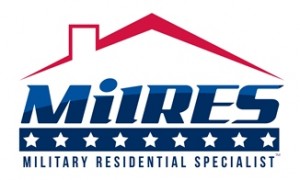 Whittaker is a member of the Roanoke Valley Association of Realtors. She focuses on educating her buyers on the home buying process and enjoys working with first-time buyers. She currently resides with her family in Botetourt County. You can contact her at Christine.Whittaker@lnf.com and view her website at www.christinewhittaker.lnf.com.