An Interview with Long & Foster Insurance's Patrick Bain
Originally Published in Long & Foster's Luxury Homes Magazine
Long & Foster Insurance President Patrick Bain talks about the risks
to property and possessions everyone should think about, especially
when there's a lot at stake.
All homes come with risks that need insurance protection, but
some homes have potential for much greater losses than others.
The problem is, not all major insurance companies are prepared
to write policies for upper echelon homes. When Long & Foster |
Christie's clients need coverage, Long & Foster Insurance brokers
search across the market for the best fit, and make sure home
buyers get to the closing table on time.
Luxury Homes sat down with Patrick Bain, Long & Foster Insurance
president, to talk about the special challenges of insuring luxury real
estate. Bain discussed the newest generation of homebuyers and
the risks homeowners often overlook. An industry veteran of more
than 25 years, Bain joined Long & Foster in 2010 after a successful
stint at Howard Hanna Insurance Services.
Luxury Homes: What's different about Long & Foster
Insurance, compared to others?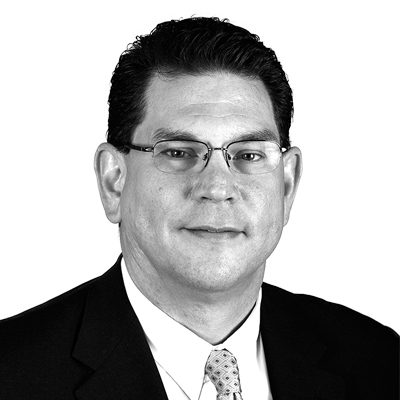 Bain: We have a boutique, concierge service that is primarily
marketed by our agents. We're not like a traditional agency. The only
way we get outside business is by doing a great job for the buyers
and sellers we interact with, so it's primarily referral based. We've
built a significant enterprise by doing this really well.
LH: What's changed since you joined the company a
decade ago?
Bain: This division was underperforming in 2010, and we wanted to
take it somewhere. We've grown from around $20 million to a $77
million business in that time. We have extremely high retention—91
percent of all the policies we write renew every year. That's excellent
by industry standards.
LH: Do you think part of that success comes from offering an
all-inclusive approach?
Bain: We're a good mix between high touch and high tech. We keep
the Long & Foster brand alive for the client after the deal closes, for
every policy period, every renewal, every change, every opportunity
for a new policy to be written or increased.
LH: So, you don't just compete on price?
Bain: We're actually the opposite of that. The best price isn't always
the lowest price. Because when there is a claim, you want that
coverage to respond so that there is zero disruption. What nobody
seems to talk about in the billions of dollars spent on advertising by
the insurance industry, is coverage.
LH: How would you describe the Long & Foster
customer experience?
Bain: We're intensely focused on the fact that whatever we do is
a reflection on the 10,000 or so agents who are listing and selling
every day who refer their clients to us. Every interaction we have
with every customer: quoting their insurance, writing their policy,
giving them customer service when they have a claim—all of that
reflects on the agent, and that is always in the forefront of our
minds.
LH: How are technological advances in the industry shaping
what you do?
Bain: We could automate a lot of it, but we have to balance high tech
with high touch. Our agents would absolutely notice if we lost that
personal touch with our client. Every agent in this company can call
me directly if they are having a challenge with a client's coverage.
Everybody thinks they have a better mousetrap, but here's what I
would tell you: Computers and technology don't sell houses, people
do. Technology doesn't live in a house—people do. Our direction
as a company toward an all-inclusive customer experience doesn't
have to be at the expense of or in spite of technology, you just have
to balance.
LH: Is there a case that comes to mind when personal
attention to the customer did what technology couldn't?
Bain: We have a client whose daughter was away from home, her
car broke down, and she couldn't reach her parents. The only phone
number she had was the person here at Long & Foster who wrote their auto insurance policy. That employee answered the phone, called police and roadside assistance, and stayed on the phone with her until someone came. The parents wrote us a letter that this was awesome and above and beyond. It really wasn't about coverage, it was about being human.
LH: What's different about insuring a luxury home?
Bain: The owner of a luxury home usually has a different risk profile.
They may travel more and have more expensive things. In our
company, the average home sale price is around $280,000. Middle
market could be up to a half-million-dollar house.
So coverage for that house versus a $3 million house is totally
different. The owner might be on boards of directors, so they would
need coverage for any exposure there. They may have high-end
jewelry or art collections. There are a limited number of insurance
carriers in the segment. An insurance generalist can't really play in
that space, but we can offer all of those coverages.
LH: How are claims handled differently for high-end
real estate?
Bain: In a luxury home, the owner is much more concerned about
restoration, versus replacement. Those two are radically different
definitions. If you have a large water loss in the basement of a
$500,000 house, that might be a $15,000 to $20,000 claim. If you
have that in an estate home, that's a half-million-dollar claim.
They want things exactly the way they were before. You have
replacement versus restoration.
LH: Are you seeing more activity and engagement
with a younger audience, as millennials are getting their
first homes?
Bain: The all-inclusive experience really resonates with millennials.
They like a lot of data and information presented to them in a way
that they can consume it. So they are very receptive to information
telling them what the best product is for their situation. It's the ease
of, "I want this done, and you're the person to do it for me."
LH: What do you see changing, industrywide?
Bain: We are all just bombarded with marketing from the five big
national brand name insurance companies, mostly about price and
savings. We've gone about as far as we can go with the savings
model, and companies are starting to offer more creative coverages.
Data and analytics are becoming a huge part of auto insurance—