The U.S. homeownership rate is on the rise, reaching 64.3 percent in July, and most people who rent would like to purchase a home, studies have shown.
A survey by Long & Foster and YouGov earlier this year found 76 percent of non-homeowners would like to own a home in the future. So what keeps people from making that leap from renting to owning? When the 24 percent who didn't plan to purchase a home were asked why, the most popular answer was: "I can't afford to own my own home."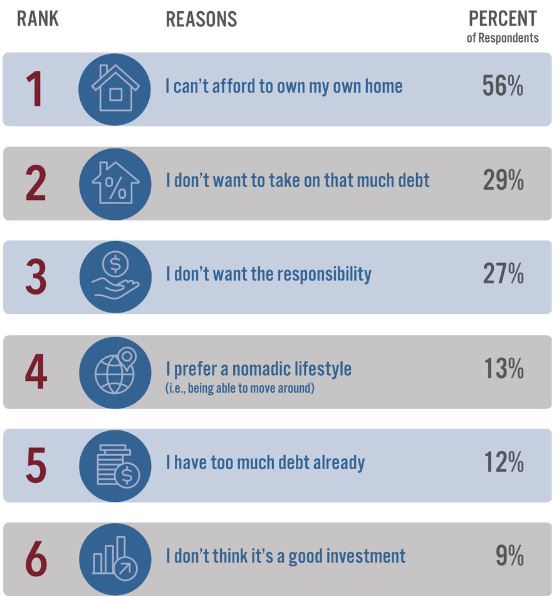 That dwarfs the percentage of people who said they had no plans to purchase was because they were averse to taking on that much debt (29 percent), and those who reported not wanting the responsibility of a house (27 percent).
A home can be a big expense, no doubt about it, but some of those staying out of the market might be doing so because of misconceptions about how much money is needed for a down payment. The National Association of Realtors has reported that 87 percent of non-homeowners believed a down payment of 10 percent or more was needed.
However, for the past three years, the average down payment for first-time buyers was 6 percent of the purchase price. Consumer can also explore options with a housing counselor or mortgage loan officer that would require 3 percent or less.
Read the full report, Four Generations of Homebuyers, here.