Even the most urban among us feels a pull toward the country when the air turns crisp and the harvest moon illuminates clear October nights. It's the season when we head to the countryside for apple picking and hay wagon rides, cider festivals and pumpkin patches. Peruse these listings for six country estates and working farms represented by Long & Foster agents, and dream about having a country estate of your own.
Rising Sun Farm – Kintnersville, Pennsylvania
Rising Sun Farm covers 16 private acres overlooking rolling farmland, ponds, orchards and sheep pastures. A picture window in the original portion of the house, built in 1787, looks east toward beautiful Bucks County sunrises. The 4,000-square-foot house has undergone meticulous renovations. The grounds include a restored historic bank barn with five horse stalls and a heated tack room. After a day of working on the farm, enjoy a swim in the in-ground pool, putter around the heated greenhouse or have dinner on one of the two terraces. Long & Foster agent Chip Williams represents the seller.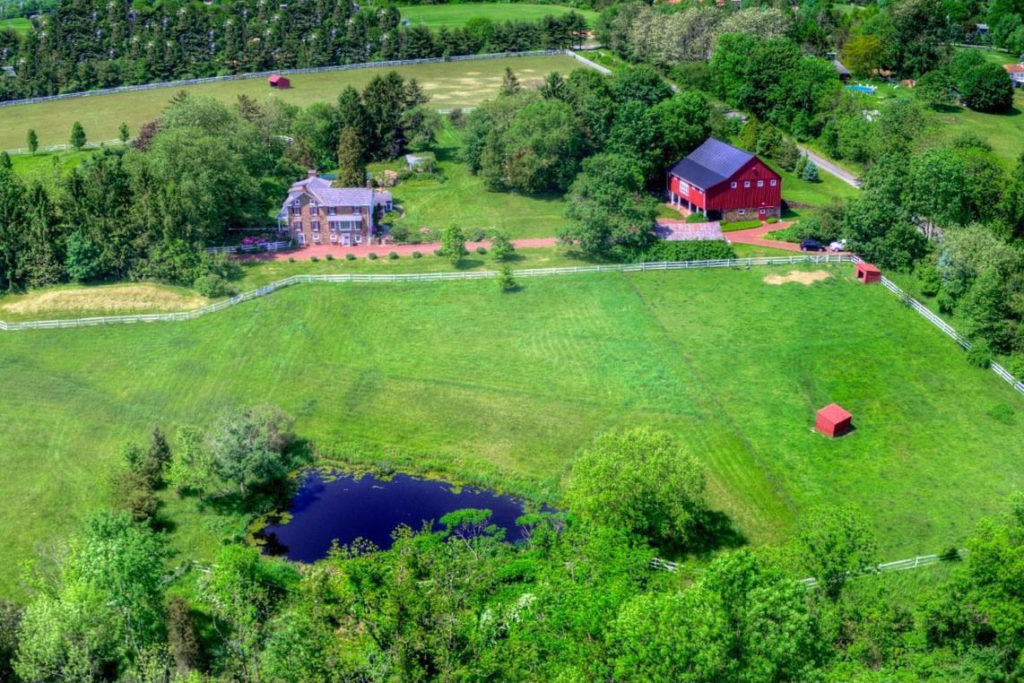 Guildford Farm Estate – Ruckersville, Virginia
Home to generations of local families dating back to 1790, the farm was the original home of the Early family, namesake of Earlysville, Virginia, outside of Charlottesville. The home sits on 92 acres in Virginia wine country and at the edge of the Blue Ridge Mountains. The 8,000-square-foot home has seven bedrooms, five bathrooms and 13 original wood-burning fireplaces. It is an established wedding venue, so the barn, while not currently housing livestock, can accommodate up to 100 guests for cocktails. Contact Long & Foster agent Ginger Slavic for more information.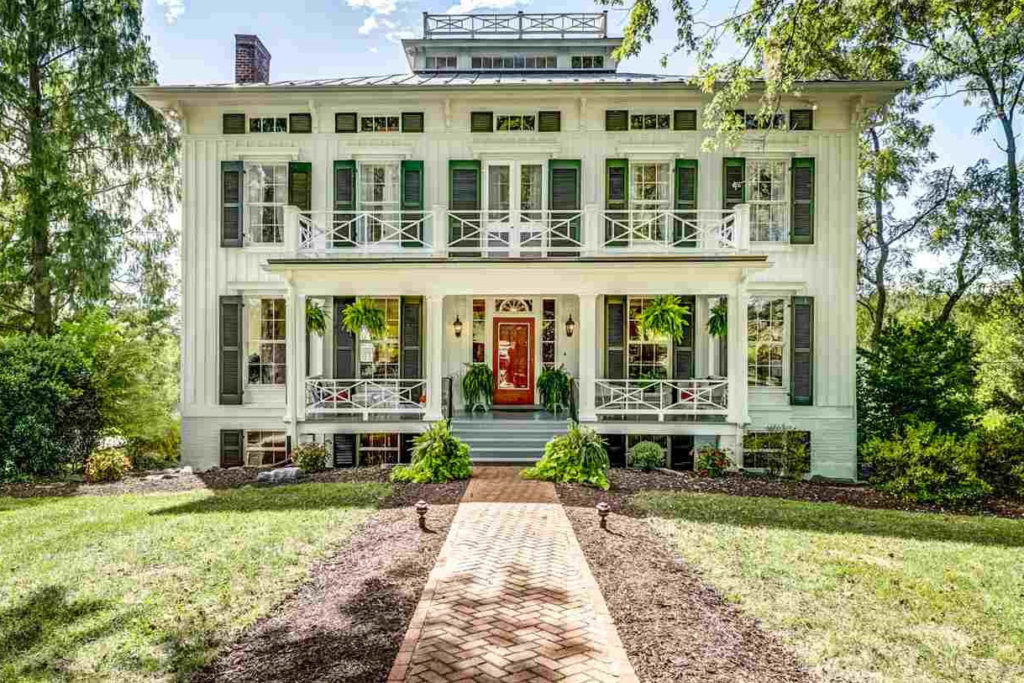 Working Farm in Maryland – Jefferson, Maryland
This exceptional working farm is a quarter square mile, with 87 acres planted to crops and 40 acres of pasture. For the equestrian, there are horse boarding stables, a riding and jumping ring and plenty of countryside to explore on horseback. The private location, with stunning views of surrounding hills and forests is 10 miles southwest of Frederick, Maryland in the Andersen Farm community. The main house was built in 2009 and sits atop a hill overlooking sweeping views of the property. There are two other homes as well, which are currently rented. Long & Foster agent Toni Koerber has this listing.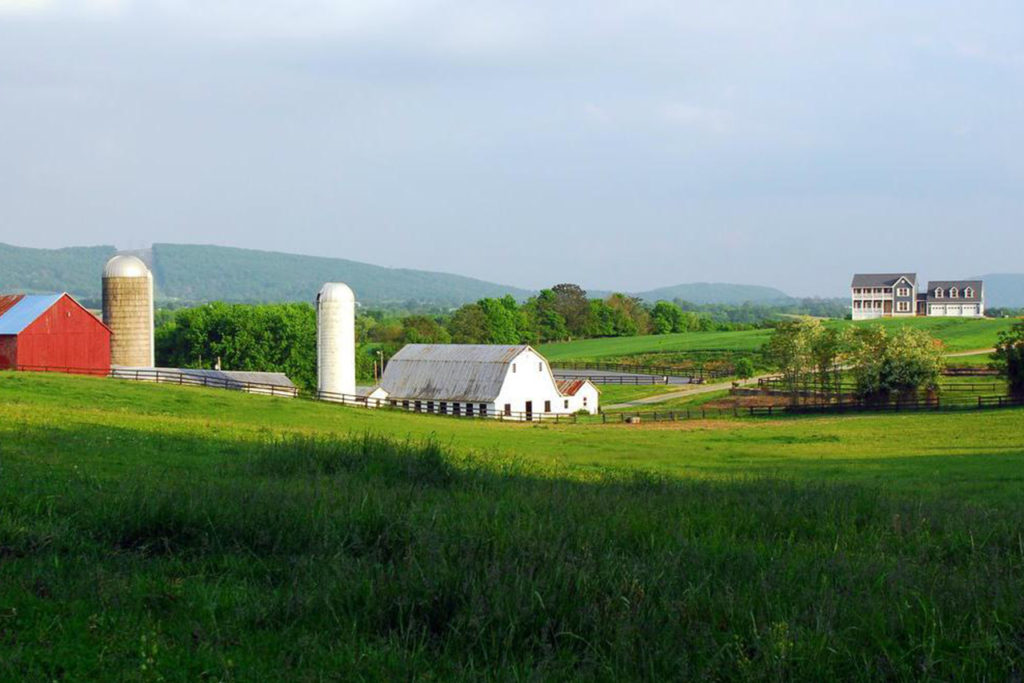 Rocky Creek Farm – Louisa, Virginia
If you've always pictured yourself raising organic crops and tending free-range chickens or running a wedding venue that doubles as a guest retreat, Rocky Creek Farm might be for you. The possibilities are endless with 225 scenic acres of Virginia farmland to work with, conveniently located a few miles off Interstate 64 between Charlottesville and Richmond – only a half hour drive to either city. The home boasts 6,500 square feet, three masters' suites, and a gourmet kitchen with high-end appliances. On the property are two natural springs and creeks plus a large workshop. Contact Long & Foster agent Erin Williams for more information.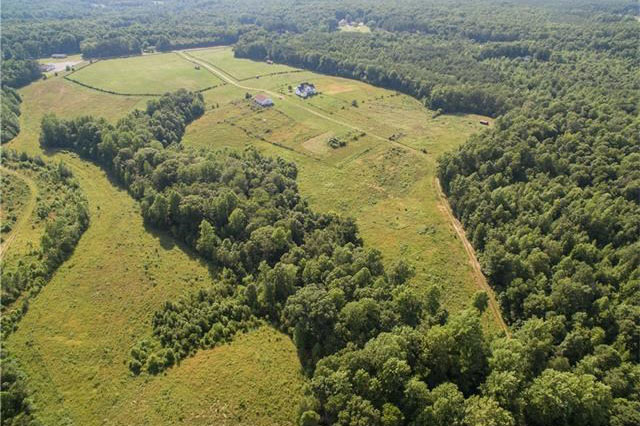 Shadowhurst Farm – Glenmore, Pennsylvania
This stunning, 30.5-acre historic farm, with 1800s stone colonial farmhouse, pond, stream, perennial gardens, stone walls, pastures and even its own valley would be a perfect place to host elegant events. There's a small guest house, and the main home is 5,600 square feet, with beautiful recent additions. Sunny rooms look out over a rolling, green landscape, and as in many historic farmhouses, there's a working fireplace in the kitchen. Take a dip in the heated pool or soak in the hot tub, or just roast marshmallows around the lovely fire pit. Long & Foster's Ginna Anderson is the listing agent.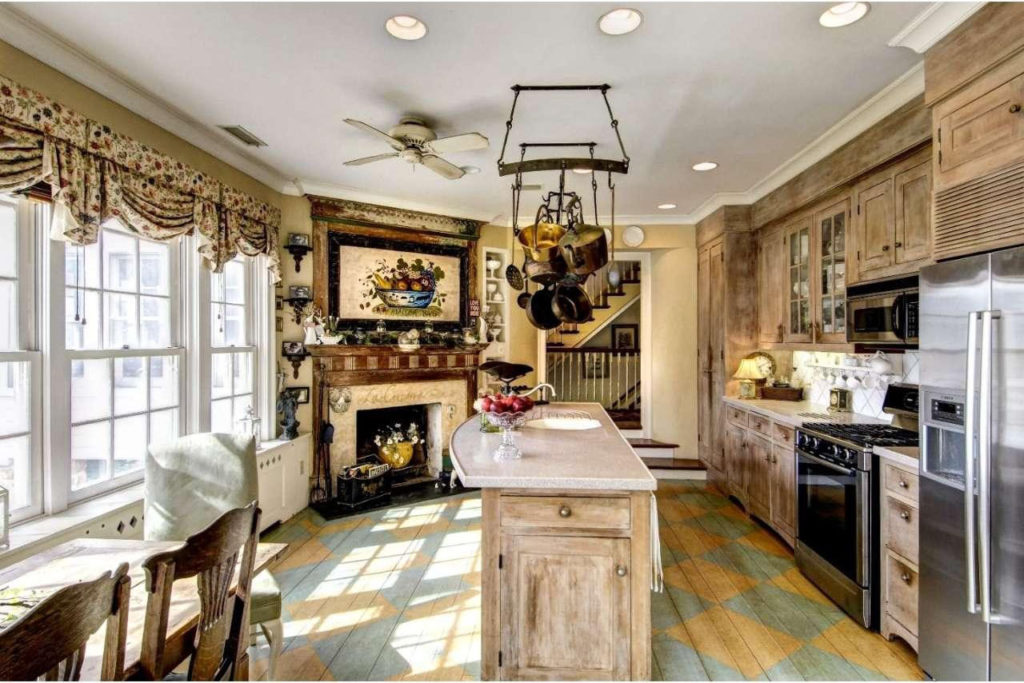 Utopia Plantation – Goldston, North Carolina
There's a reason it's called Utopia Plantation. Or rather, there are many reasons. Enjoy the complete country lifestyle: horse barns, pastures, trails, a huge workshop, the perfect sitting porch, herbs, vegetables, blueberries, kayaking on the Deep River, or growing crops. You can do a lot with 150 acres in the country. The 1897 home has been renovated from top to bottom, and there's also a guest house. Contact Fonville Morisey agents Gardner Reynolds or Frank Gombatz.