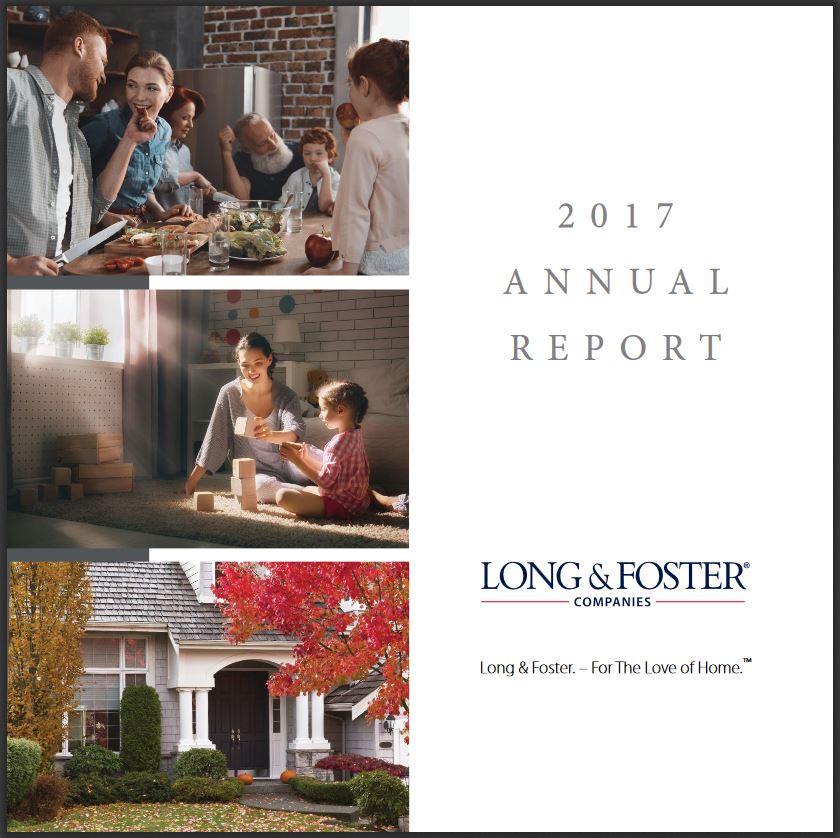 Strength. It was the defining word for our company and our industry in 2017.
The U.S. economy enjoyed strong growth last year, and that, in turn, brought steady progress to the real estate market. While low inventory plagued many regions in the country, homes continued to sell at a relatively rapid pace and for increasing amounts. With interest rates remaining at historic lows, consumers stayed strong in the real estate game.
At Long & Foster, the market strength showed through in our sales achievements. With the hard work and dedication of our agents and employees, we enjoyed strong growth across our business lines, from mortgage and insurance to real estate and vacation rentals and beyond. Likewise, Wes Foster's decision to sell Long & Foster to HomeServices of America brought to us a financial strength that is unmatched at nearly any of our competitors.
Read more about these and other developments at Long & Foster in our 2017 Annual Report.